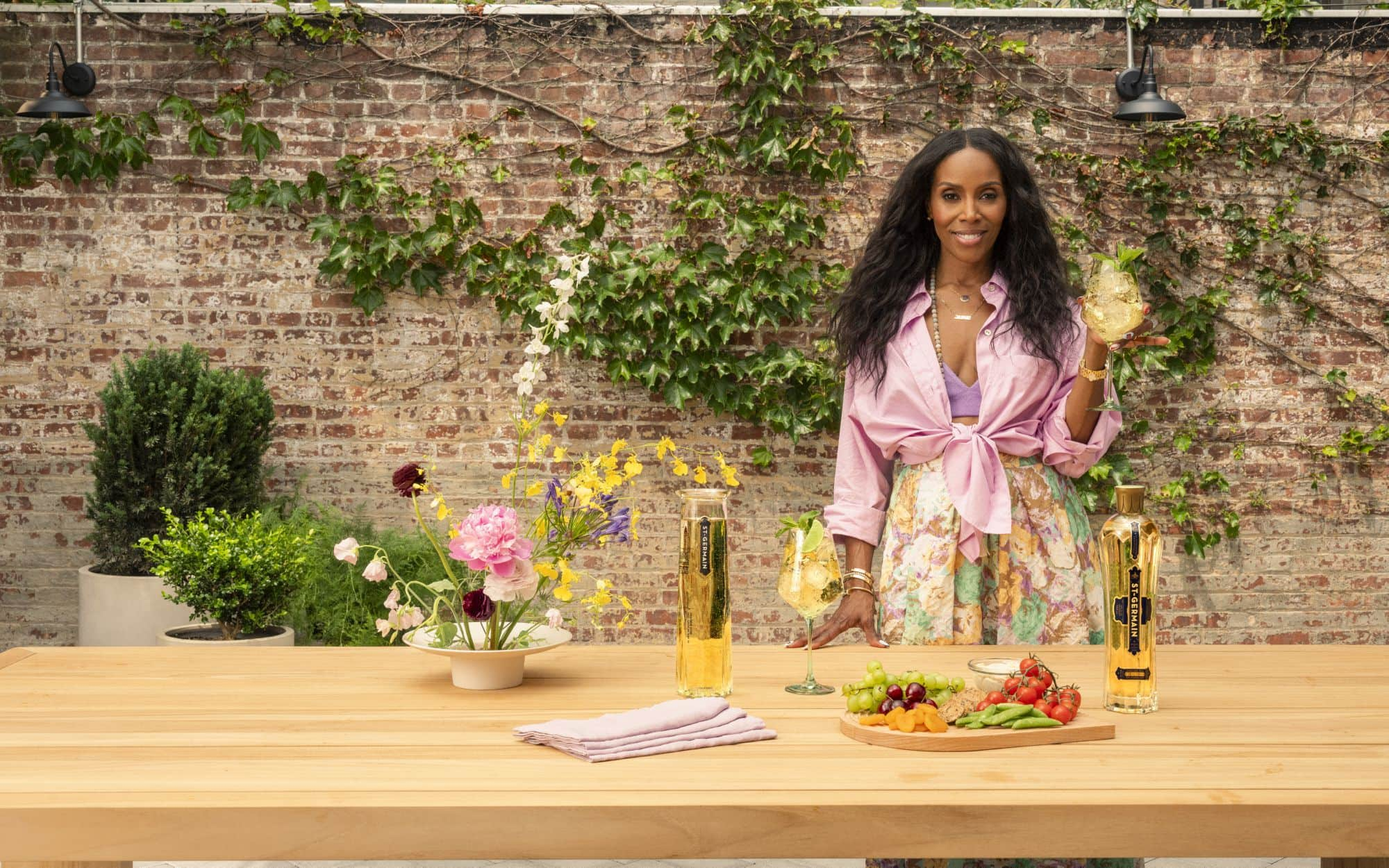 St‑Germain x June Ambrose
AVANT GARDEN PARTY KIT
This product can be shipped to:
Cart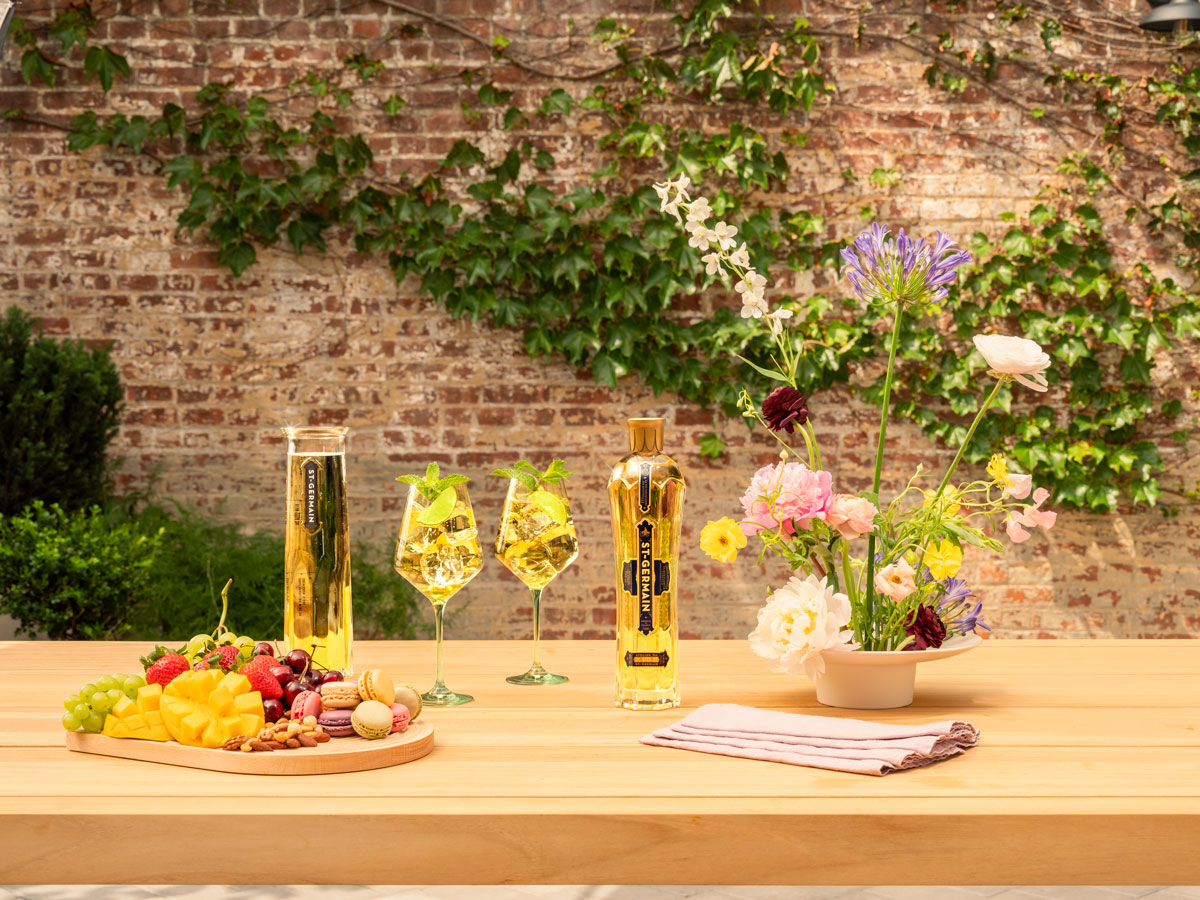 The Avant Garden Party Kit
The essentials for your outdoor fêtes
Each piece has been selected by June herself, emblematic of her fearless and award-winning style. Each kit contains:
• Estelle Colored Wine Glasses: A pair of mint green, hand-blown wine glasses made by artisans in Portland.
• Madame de La Maison Napkins: For bringing in some joie de vivre from Paris, a set of four linen napkins in gorgeous lavender.
• Filtrum Home Abstract Wooden Block: A unique serving vessel for a variety of charcuterie or light bite displays.
• The Floral Society Ikebana Vase: Perfect for an intriguing floral garden party centerpiece, or serving mint sprigs for a St‑Germain Hugo Spritz.
• St‑Germain Elderflower Liqueur & St‑Germain Carafe: For summer spritzes or adding an effortless dash of inspiration to any garden party cocktail, along with the perfect pouring vessel for your guests.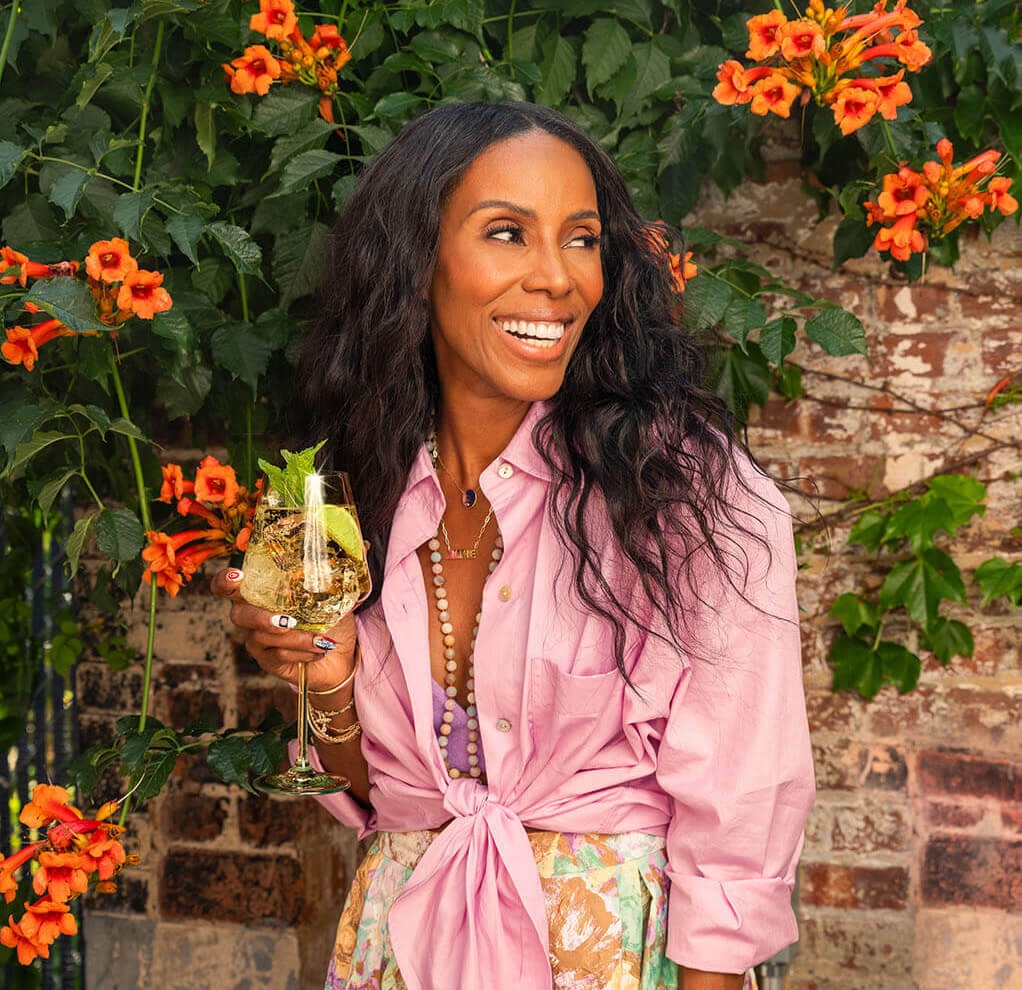 Enjoy the cocktail of summer
The St‑Germain Hugo Spritz
Fresh and bright, the St‑Germain Hugo Spritz puts a twist on the classic spritz! Made with equal parts sparkling wine and sparkling water, and of course a dash of St‑Germain Elderflower Liqueur, then garnished with mint and lime, the Hugo Spritz is the perfect cocktail at Garden Parties this summer!
MAKE YOUR OWN
Hugo Spritz
iNGREDIENTS
1 1/2 oz ST‑GERMAIN
2 oz MARTINI Prosecco
2 oz soda water
8-10 mint leaves
Lime wedge for garnish
Mint sprig for garnish
dIRECTIONS
Add ice into a wine glass.
Pour in St‑Germain and add approximately eight mint leaves.
Top with sparkling wine and soda water.
Stir the drink to combine all of the ingredients.
Garnish with a mint sprig and lime wedge.