MAKE YOUR OWN
Elderflower Mojito
iNGREDIENTS
20 ml St‑Germain Elderflower Liqueur
35 ml Bacardí Carta Blanca rum
20 ml fresh lime juice
2 tea spoons of caster sugar
30 ml soda water
Mint sprig to garnish
dIRECTIONS
Pour St‑Germain, white rum, freshly squeezed lime juice, sugar and mint into a highball glass.
Add crushed ice and churn well.
Add more crushed ice then top with a splash of sparkling water.
Garnish with a sprig of mint and a bio-degradable straw.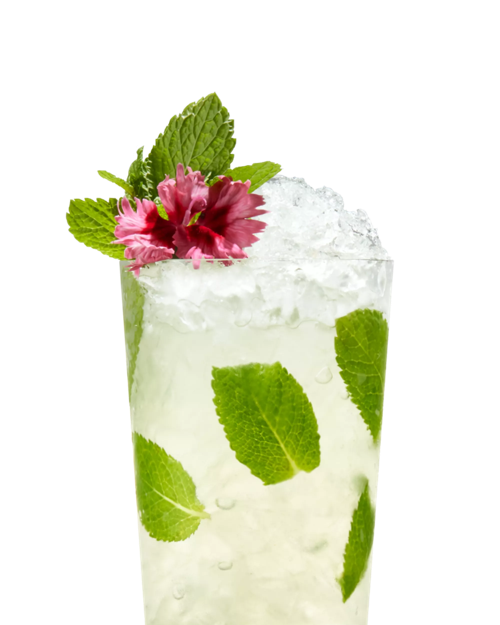 ST‑GERMAIN STATE OF MIND
SET THE MOOD
What does a French Spritz sound like? Find out with our spritz essentials playlist, the perfect companion for your afternoon apéritif.