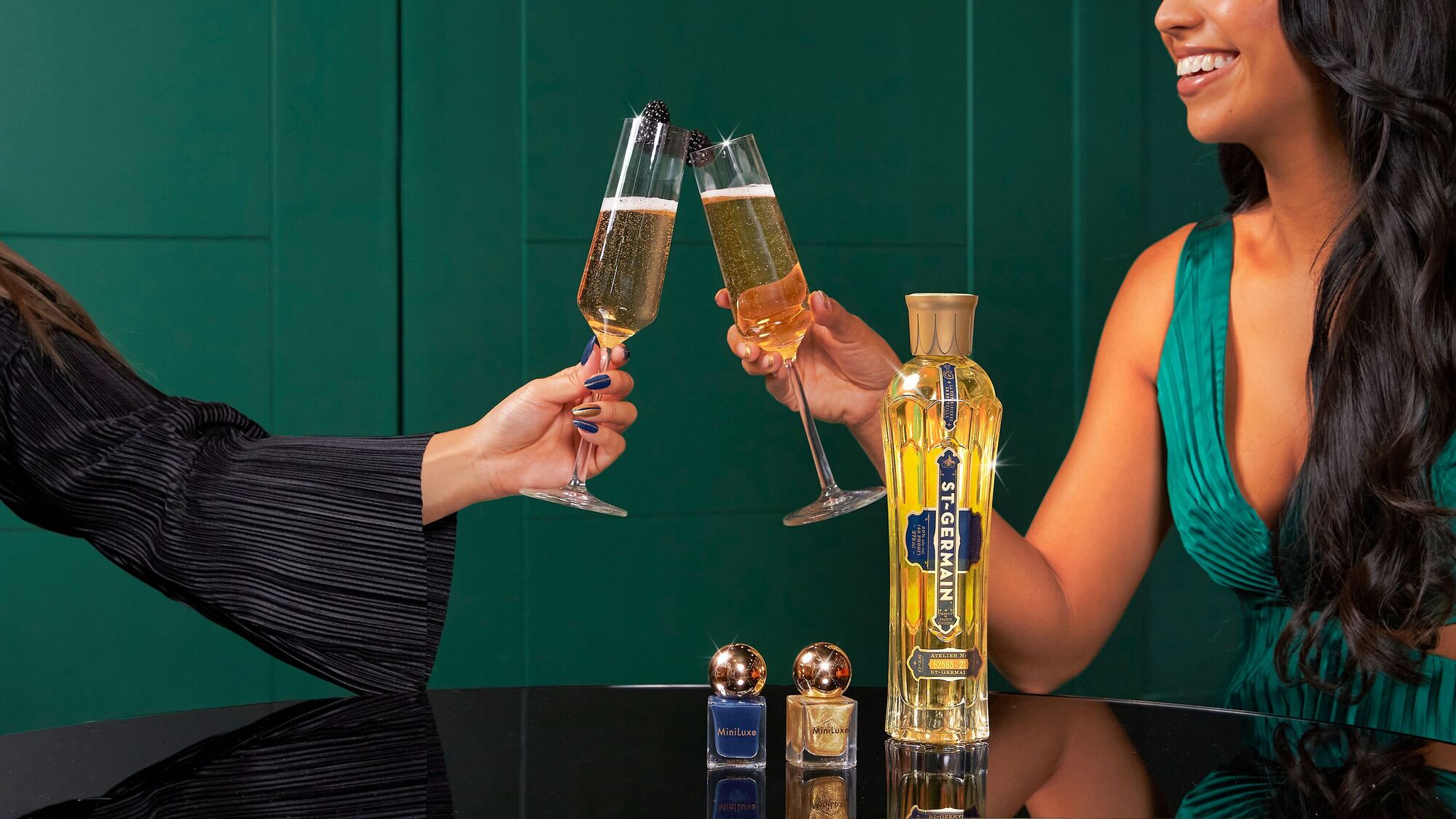 St‑Germain x MiniLuxe
ROYALE GIFT SET
Inspired by the St‑Germain Royale cocktail – just a dash of St‑Germain in your Champagne to make your soirée sparkle.
This product can be shipped to:
Cart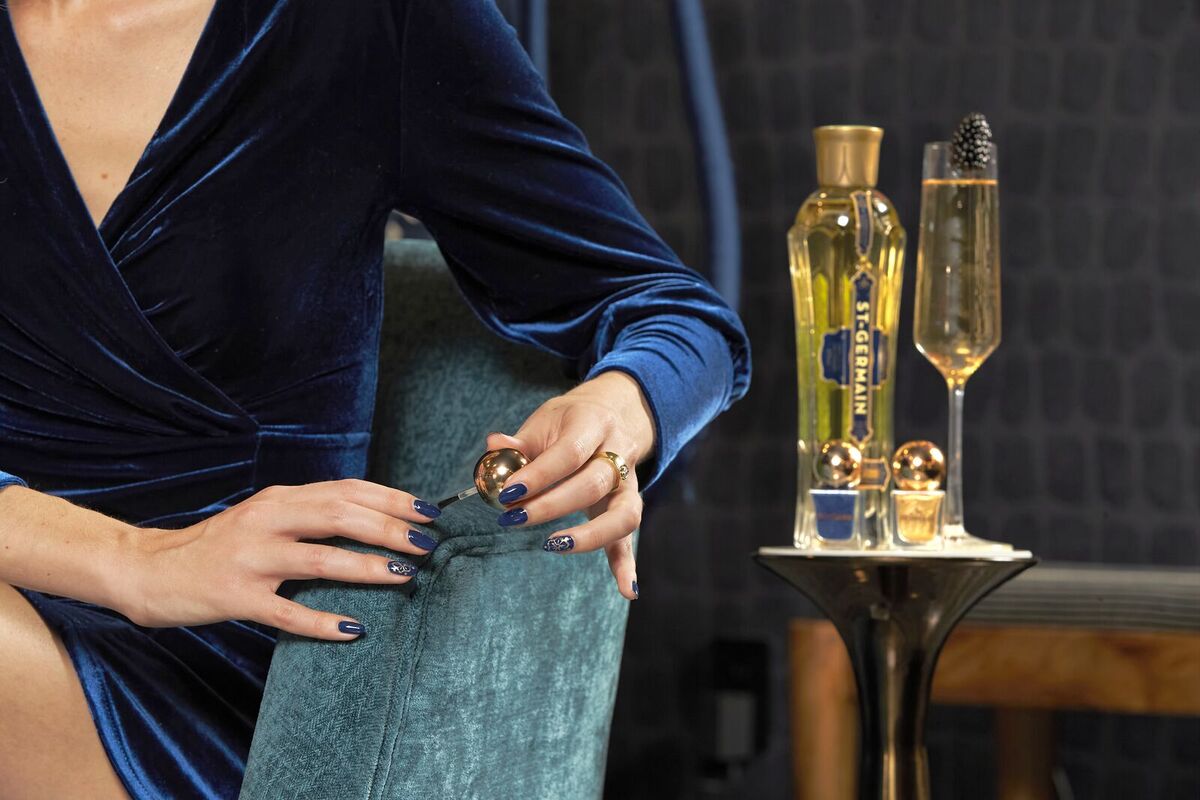 Make your celebration sparkle
St‑Germain x MiniLuxe Royale Gift Set
Just as a dash of St‑Germain can elevate any cocktail, the perfect manicure completes every holiday look. Containing two custom colors inspired by the St‑Germain Royale plus a bottle of St‑Germain, the Royale set is the perfect gift this holiday. Soirée Royale, a deep navy blue, and St‑Germain, a sparkly gold inspired by the Elderflower Liqueur, can be worn separate or together.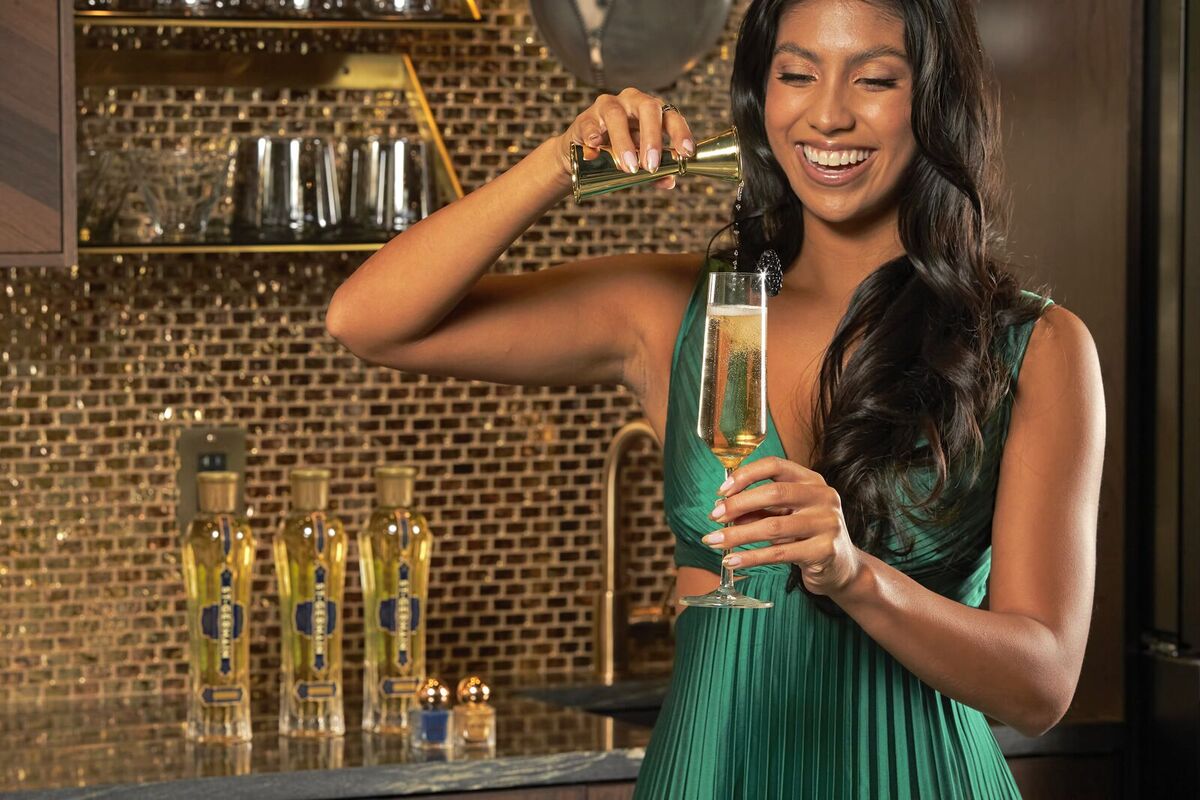 Ooh La La - Make your Champagne Sparkle
The St‑Germain Royale
Elevate your Champagne with just a dash of St‑Germain. Simply add 5-6 oz of Champagne to a flute then top with 3/4 oz of St‑Germain. Add a blackberry to the rim of the glass and voilà! The perfect holiday cocktail.
MAKE YOUR OWN
ST‑GERMAIN Royale
iNGREDIENTS
3/4 oz ST‑GERMAIN
5-6 oz Champagne
Blackberry to garnish
dIRECTIONS
Pour St‑Germain into a chilled Champagne glass (from the freezer).
Top with Champagne.
Give the drink a quick stir.
Garnish with a blackberry by placing on the rim of the glass.