YOU ARE READING
A SPRITZ FOR EVERY SEASON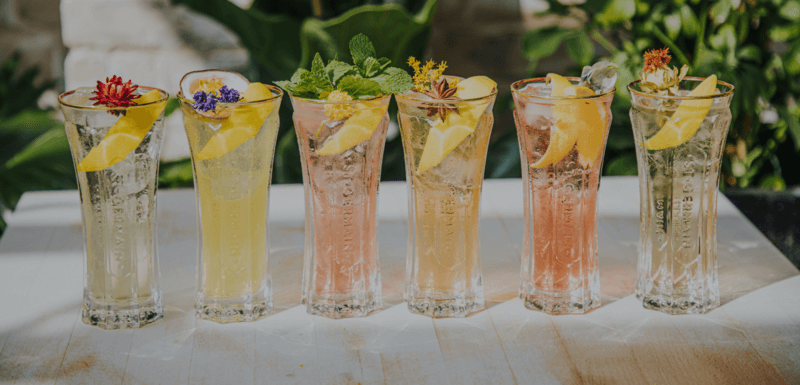 Spritz Up Your Spritz
A Spritz for Every Season
Look no further; St‑Germain is here with inspiration for your favorite Spritz. The delightfully refreshing essence of elderflowers can bring a unique twist to a number of your cocktail recipes, including our iconic signature cocktail, the St‑Germain Spritz. Whether you're sipping our bubbly aperitif on a balmy late spring afternoon or cozied up by your log cabin fire on a snowy winter's night—there is a St‑Germain Spritz for every season, moment and occasion.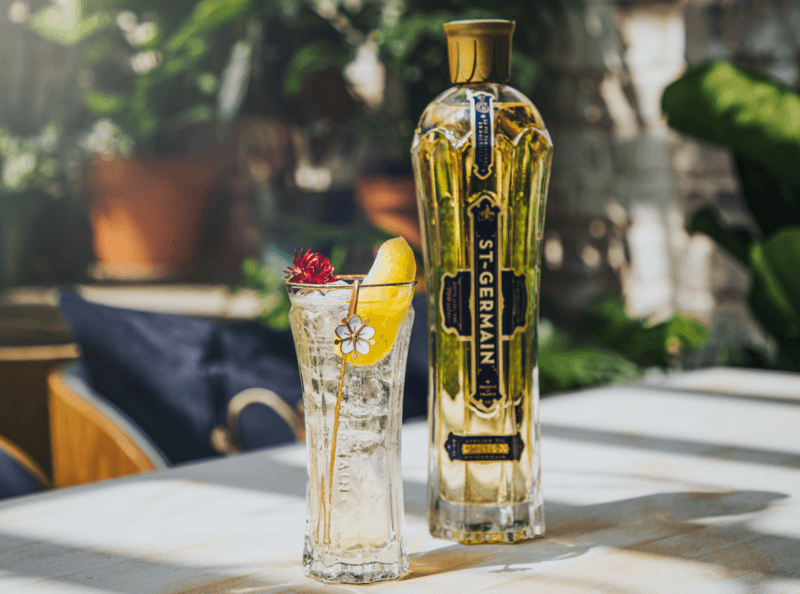 Our signature recipe has simply three ingredients and one zesty garnish. Once you master the ratio, the variations are truly endless.
| | |
| --- | --- |
| ST‑GERMAIN Elderflower Liqueur | 1 ½ oz |
| Dry Sparkling Wine | 2 oz |
| Sparkling Water | 2 oz |
| Lemon zest garnish + edible flower (optional) | |
WHETHER A SPRING AFTERNOON OR SNOWY WINTER EVENING –THERE IS A SPRITZ FOR EVERY SEASON AND OCCASION.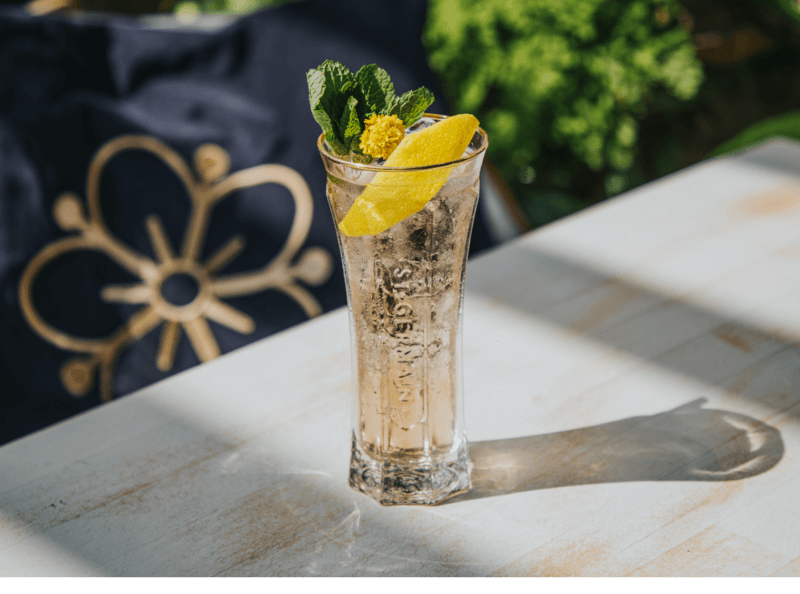 FOR A SUMMERTIME SOIRÉE WITH A TWIST
Swap the sparkling wine in our St‑Germain Spritz for sparkling rosé, add a grapefruit wedge and olive to make a sizzling Rosé Spritz.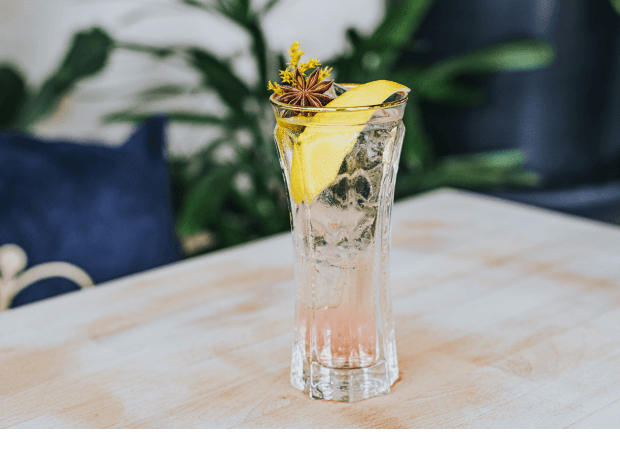 WHEN THE LEAVES START TO CHANGE COLORS
We reach for our favorite cider or ginger ale for a fall-inspired version of this highly adaptable recipe.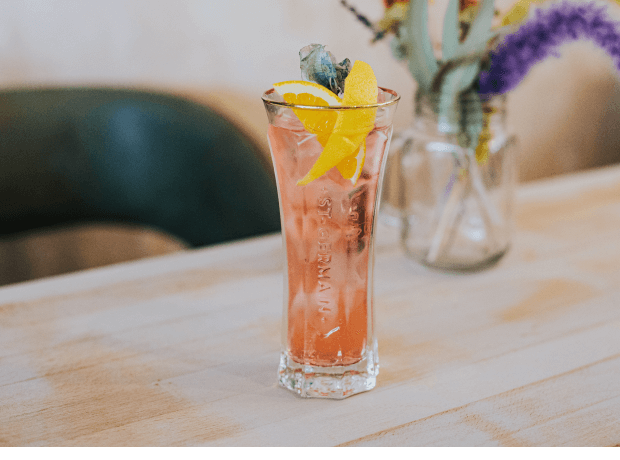 WHEN IT GETS COLDER
Try our winter spritz, built in a spritz or a wine glass, replace the soda water by a blood orange soda and garnish with a slice of orange and grated cinnamon.
If you love your St‑Germain Spritz the traditional way, add seasonality with a garnish! The most aromatic herbs, spices, or citrus fruits make the best garnishes for the St‑Germain Spritz. In the spring and summertime, opt for fresh herbs and fruit, such as mint or watermelon, star anise or even orange. Follow your tastebuds, and you won't go wrong!
Share your St‑Germain Spritz creation with us on Instagram @stgermaindrinks.
RELATED CONTENT
EXPLORE THE WORLD OF St‑Germain