YOU ARE READING
Elevate your hosting with Kai Avent-deLeon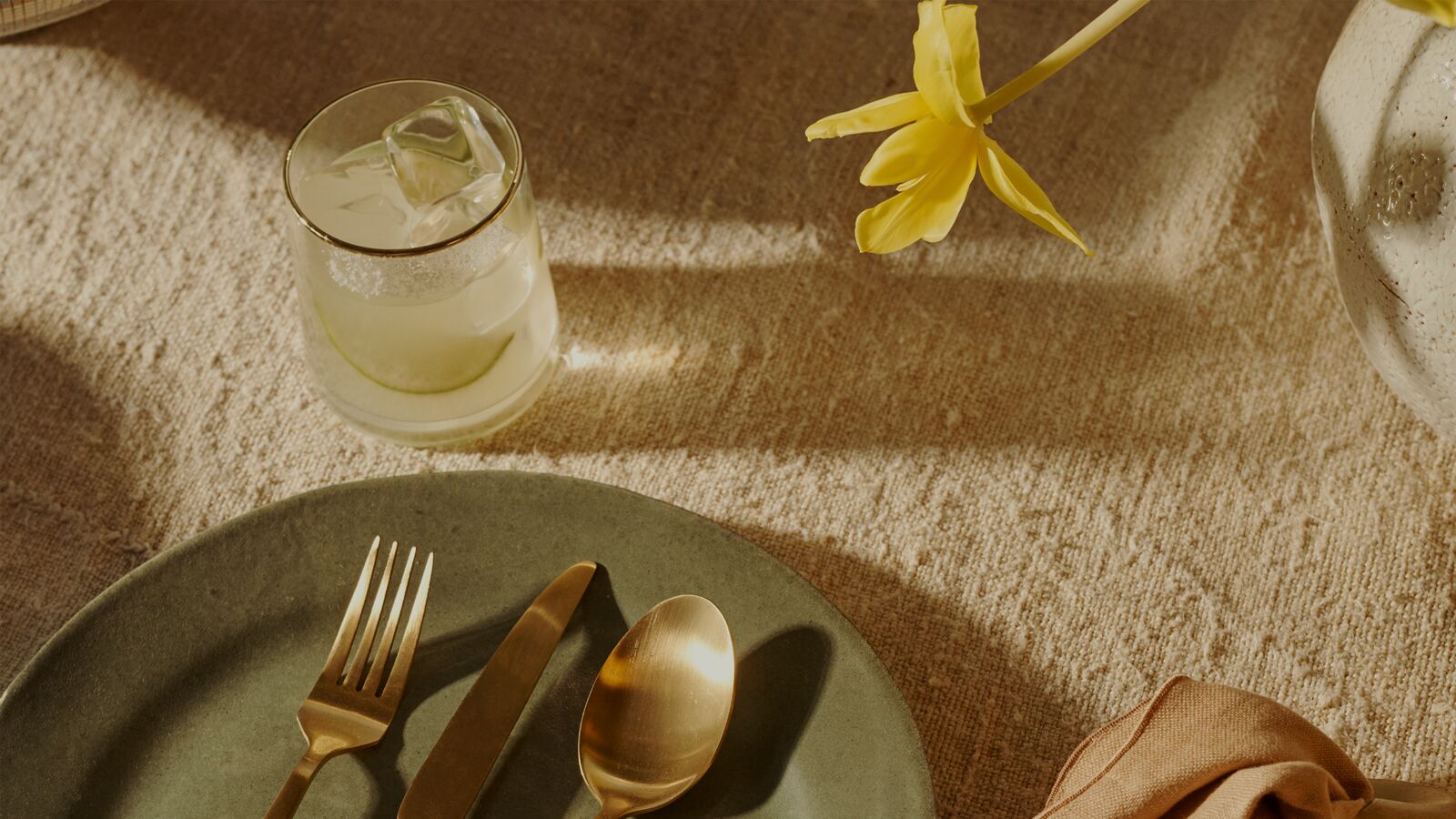 Friends of St‑Germain
Elevate your hosting with Kai Avent-deLeon
For Kai Avent-deLeon, founder of famed New York fashion concept store Sincerely, Tommy, brunch is the perfect setting for bringing people together. "Eating is such an intimate moment," the Brooklyn native says. "To share that with loved ones brings a form of connection."
Hosting a long, slow brunch that trickles into a long, slow dinner – Kai's favorite kind – is the perfect opportunity to catch up with friends and a St‑Germain Spritz. Hosting isn't always easy, so we asked Kai to serve up five expert tips for creating a gorgeous, brunch-worthy environment.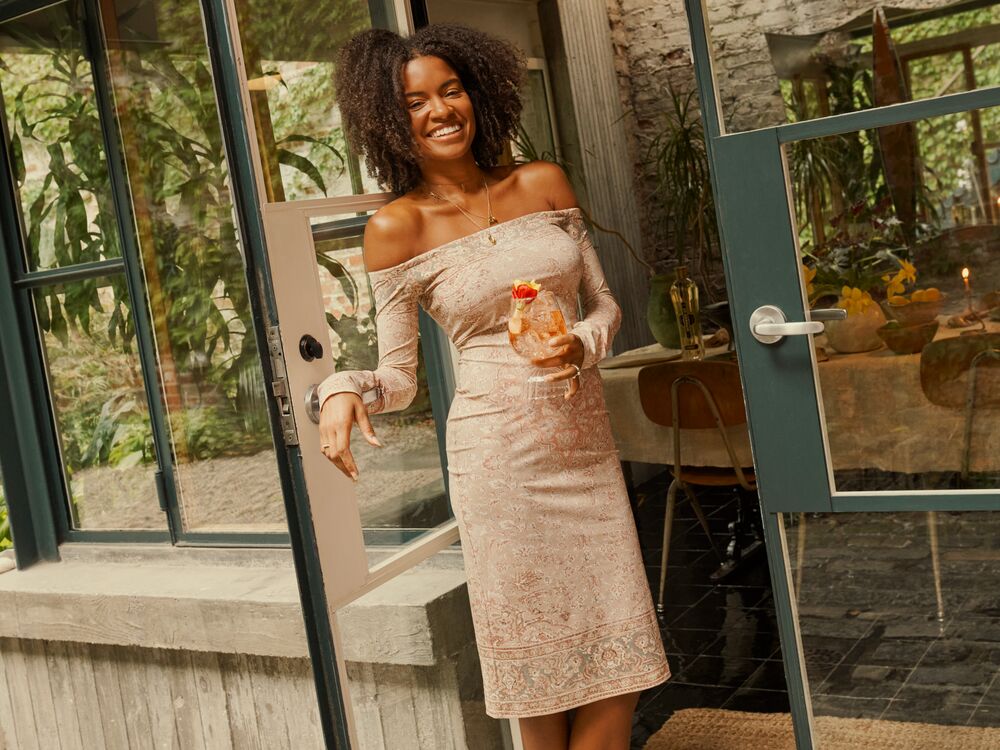 #1: THE LOCATION MATTERS
Before settling on your setting, Kai encourages you to think about how you want your brunch to feel. Do you want a light, lively atmosphere? Try hosting outside (weather permitting, of course). Kai often holds gatherings outside, so guests "can put their feet in the grass", feel grounded and connect to themselves.
Try pairing with a light, fresh menu and the St‑Germain Hugo Spritz with its medley of elderflower, mint and lime. She also loves hosting in her own living space, which gives a warmer and more intimate experience.
"I love doing brunches at home," Kai says. "Having the option to relax on your sofa after eating makes everything feel more comfortable and cozy." If you're hosting at home, try the St‑Germain Margarita, a classic which will work across any setting!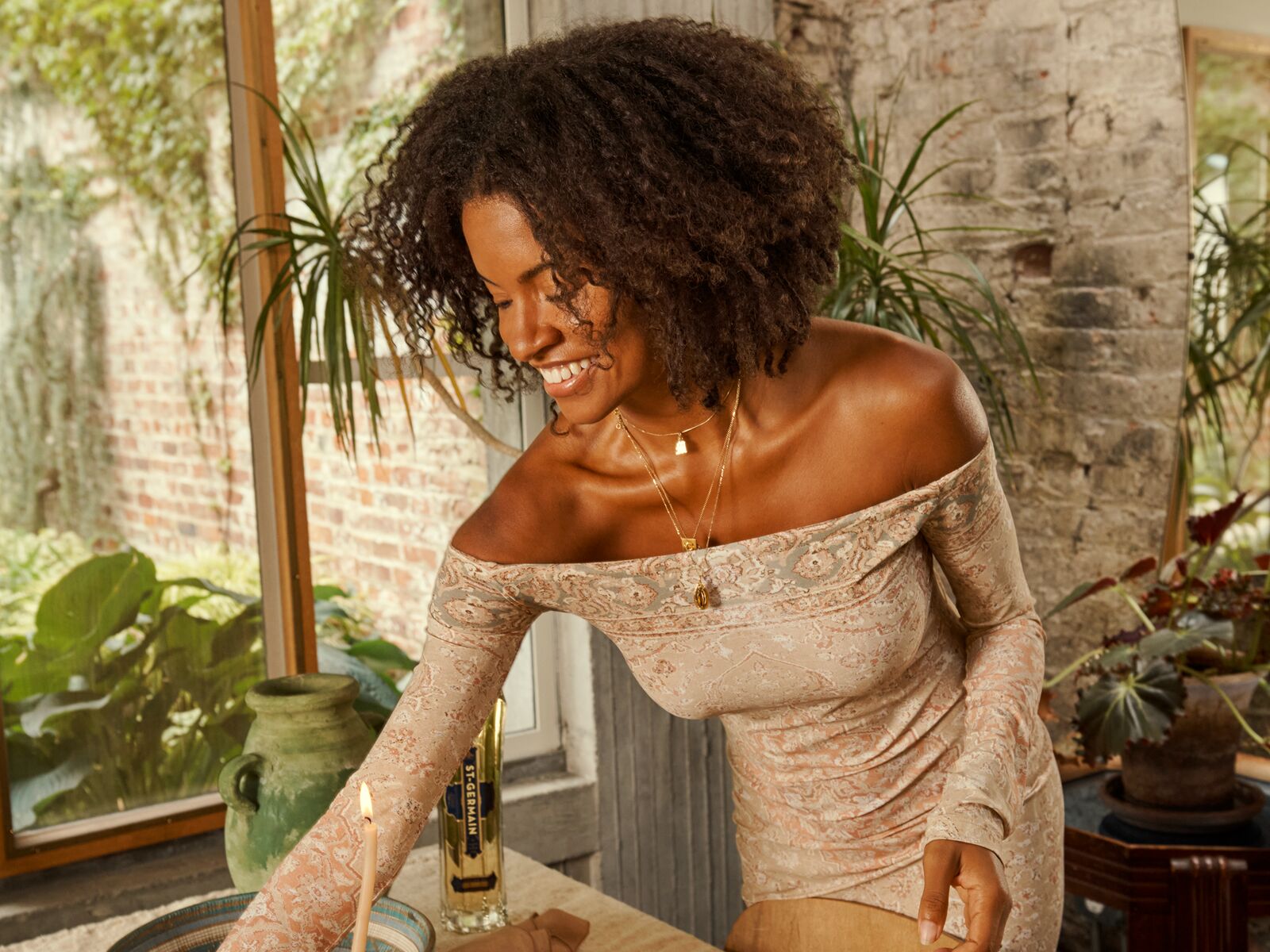 #2: TABLEWARE
For Kai, being playful with your tableware makes for a great conversation-starter: "I really like to get things from different cities or travels," she says, going on to describe the textured clay dishes from Morocco which count among some of her favorite pieces. "I love anything that reminds me of the earth," she explains.
Kai never hesitates to get those special pieces out when hosting, and encourages you to do the same so you can share joyful memories with friends and family. Whether you're a minimalist or a lover of loud, here's your sign to start gathering a tableware collection from your dream destinations.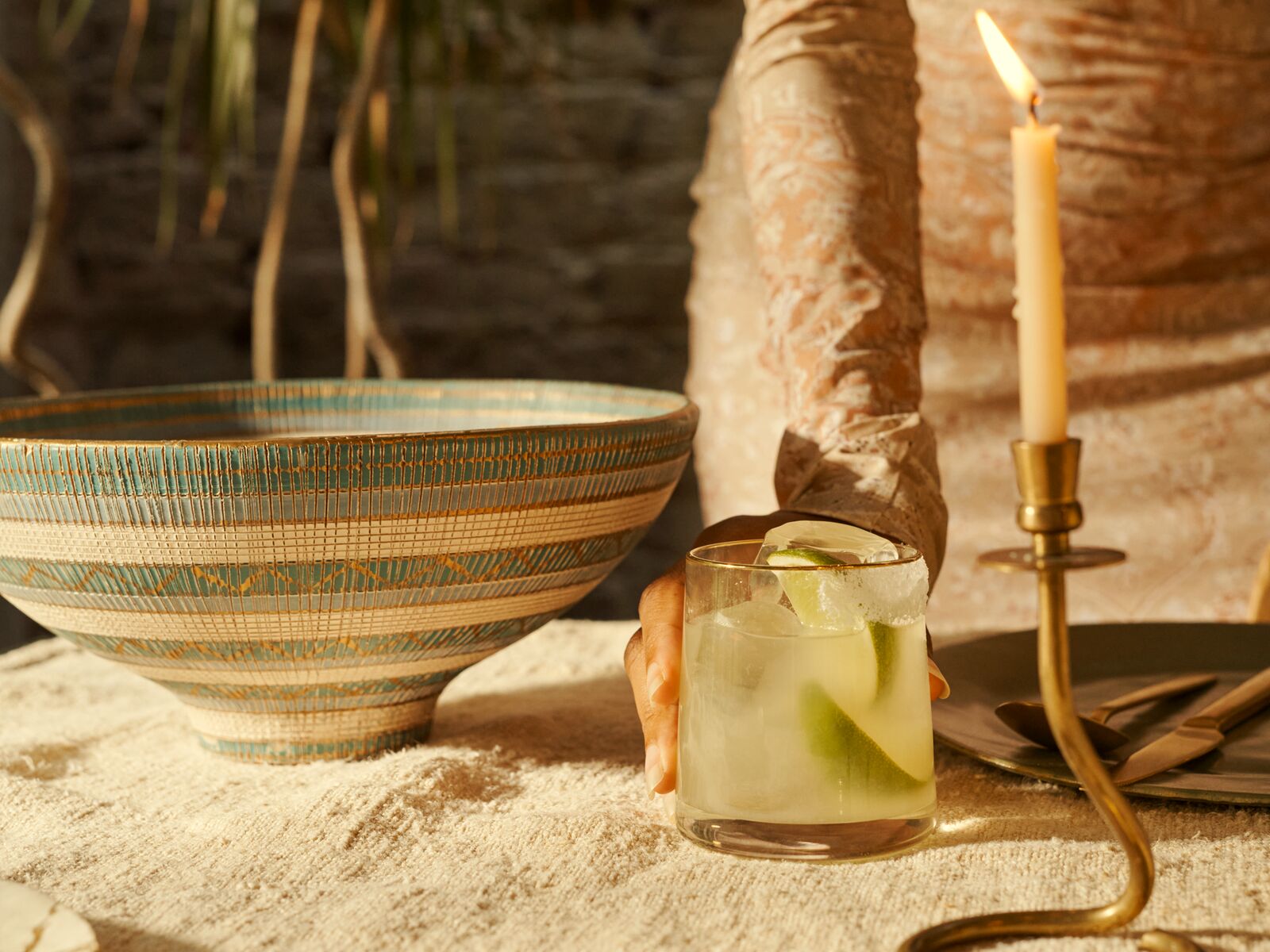 #3: SPRITZ IN STYLE
When it comes to the drinks, Kai considers all the senses. She wants them to look fabulous, so she often serves them in green, mismatched Moroccan glasses or tiny Saké cups.
To take the experience to another level, Kai's keen on exploring key ingredients and tasting notes. For the St‑Germain Margarita (the perfect way to top off a lighthearted brunch) or a warm weather go-to like the St‑Germain Rosé Spritz with hibiscus garnish, she recommends bringing the ingredients out onto the table and infusing the whole scene with delicious scents to surprise guests.
"I'd spray the scent of elderflower or hibiscus onto the linens", she says. "Or I'd use elderflower and hibiscus in the drinks and then scatter their petals around the table."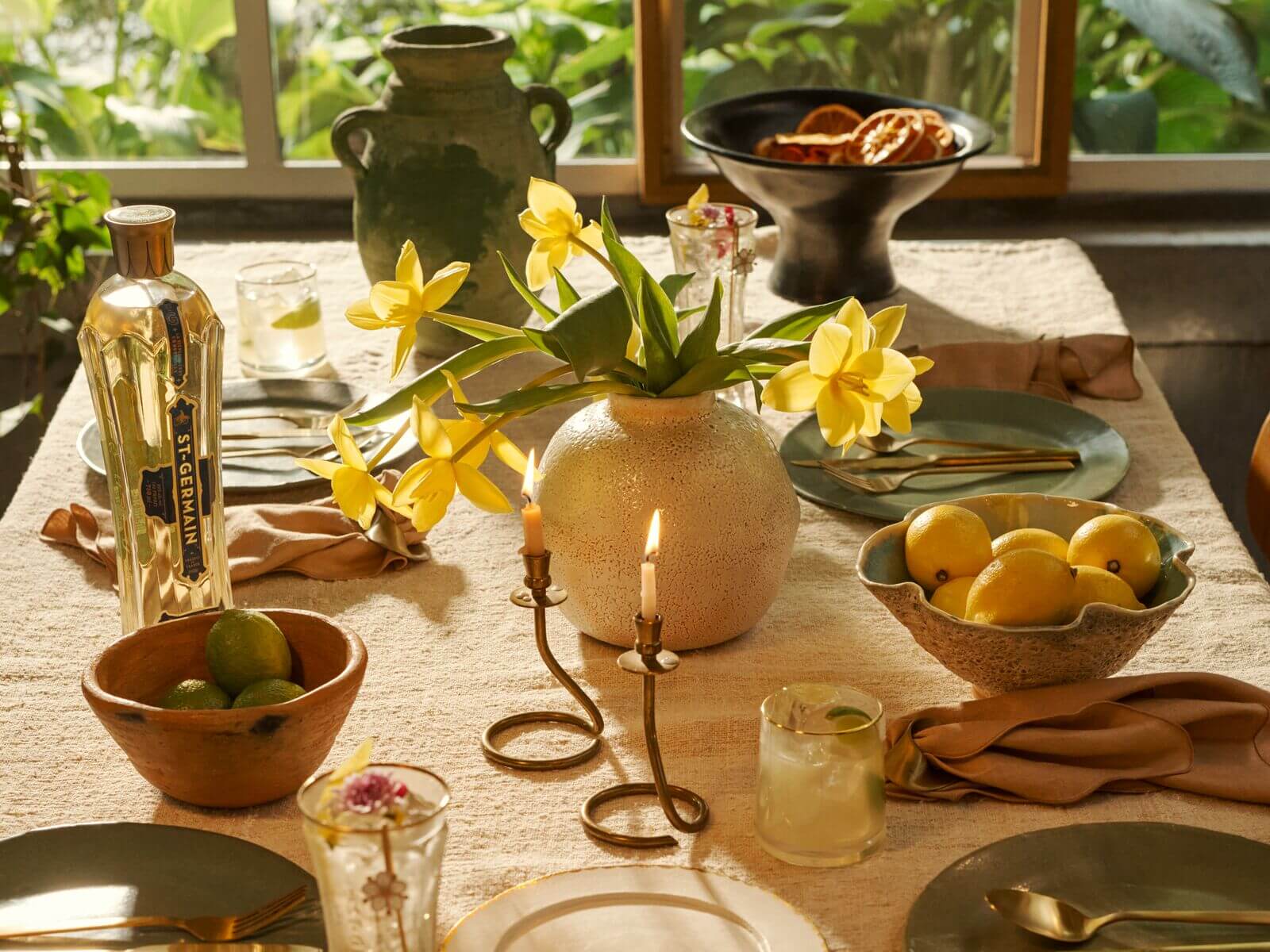 #4: (CENTER)PIECE IT ALL TOGETHER
Now's the moment to get really creative; your centerpiece should stir up conversation, according to Kai. Sometimes she likes using fun, lively icebreakers, where guests are invited to write questions down and put them in a bowl for others to answer. Usually, though, she chooses flowers.
Kai suggests experimenting with your selection. "Try playing around with colors, textures and catering to the season," she says. Fall would see dried flowers as a centerpiece, while summer is all about fresh, vibrant wildflowers. Don't forget to house them somewhere unique. Kai's go-to is always a rustic vase.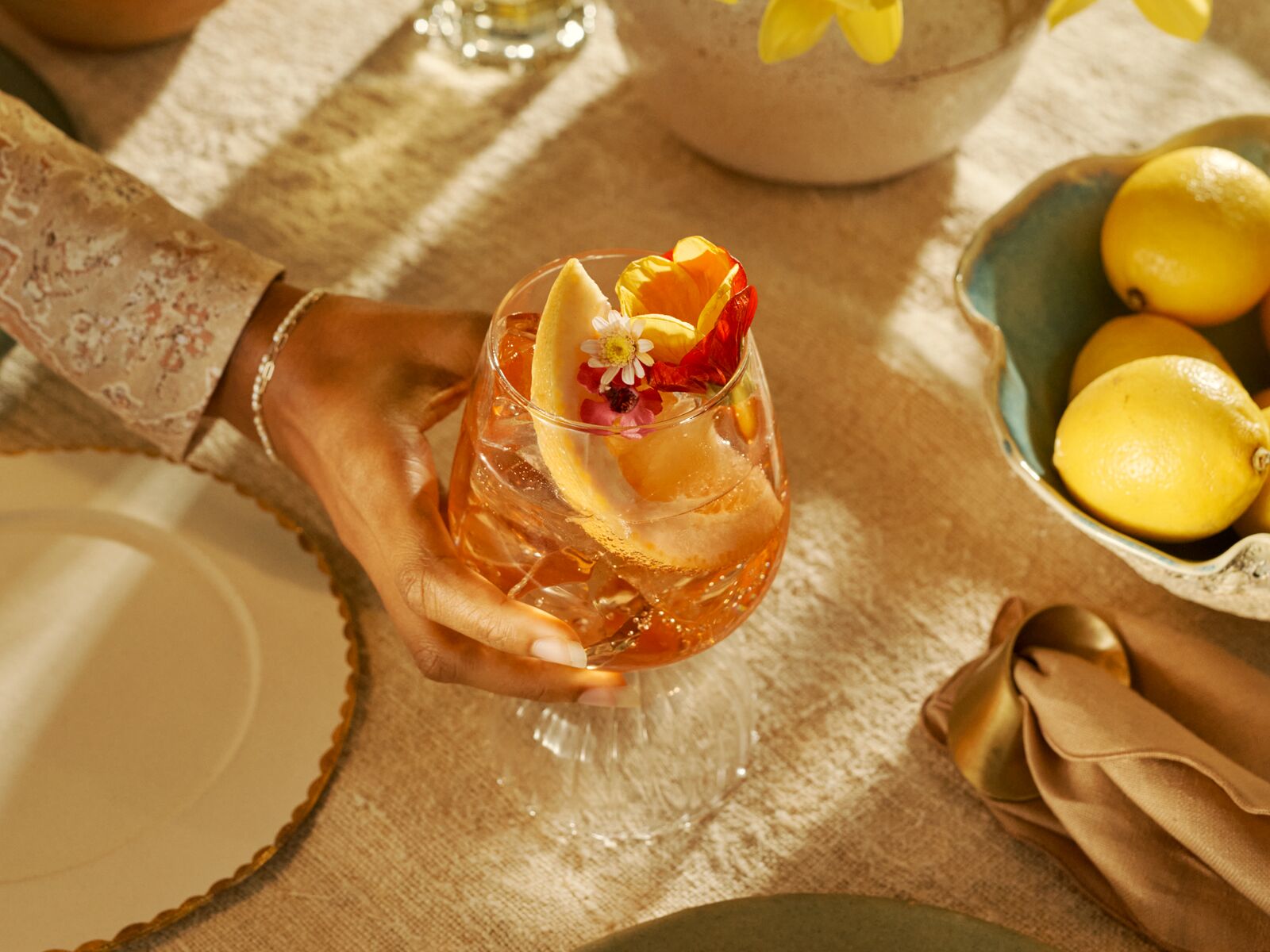 #5: IT'S ALL IN THE DETAILS
Kai's last piece of advice is to think about the details. One easy way to go the extra mile is with table settings."I think they're really important. You need something that brings everyone together," she says. These could include thoughtful notes for your friends, their favorite scented candles or beautifully-decorated place cards.
We also love the idea of adding seasonal garnishes, like dried citrus twists, flowers and more, to the St‑Germain Spritzes you serve your guests. For Kai, the tiny touches are the things that people remember. Why? Because it's the little things that "make someone smile or bring up an old memory."
RELATED CONTENT
EXPLORE THE WORLD OF St‑Germain