YOU ARE READING
THE CURIOUS HISTORY OF ELDERFLOWERS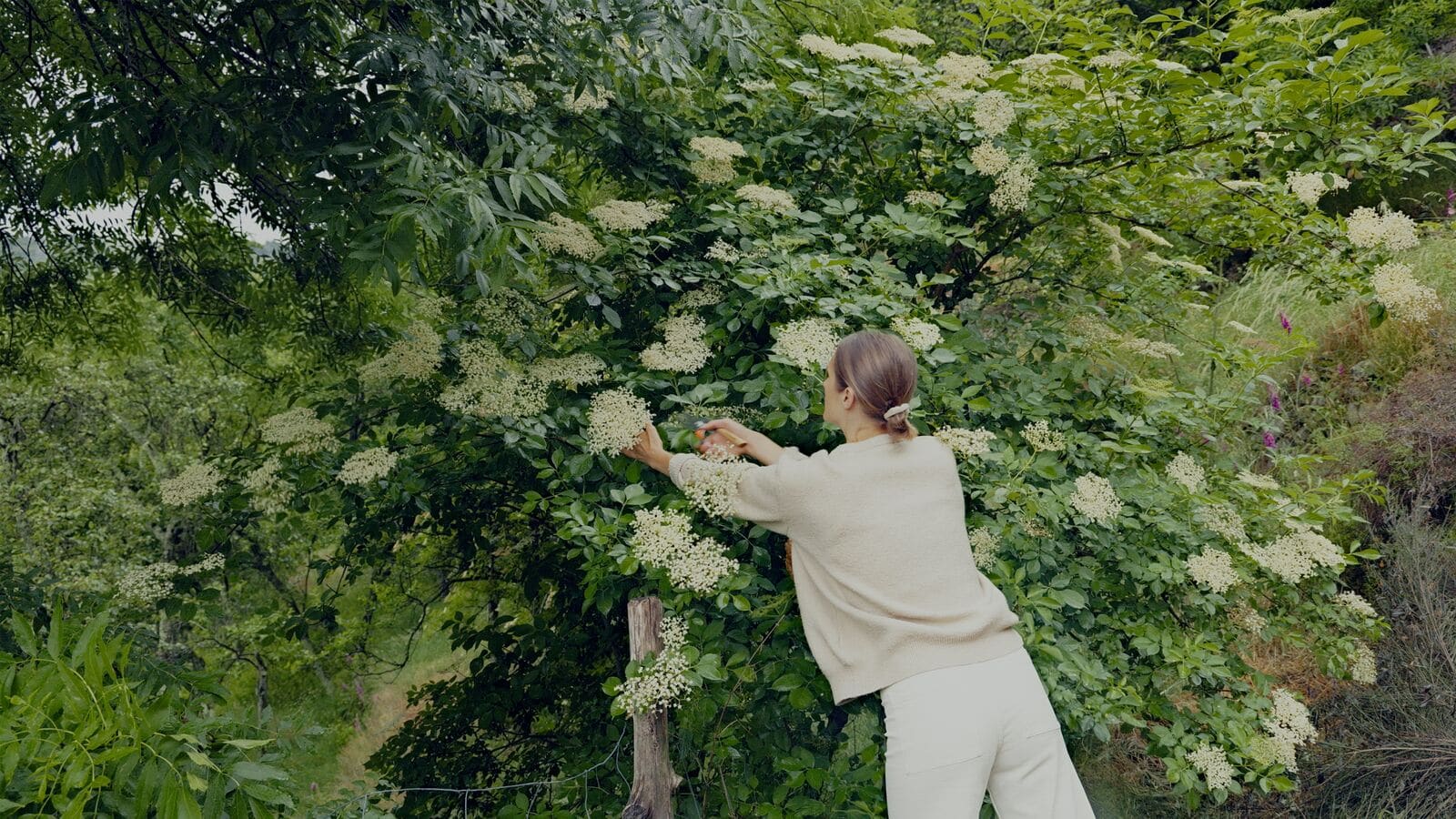 THE WORLD OF ST‑GERMAIN
THE CURIOUS HISTORY OF ELDERFLOWERS
SO, WHAT IS ELDERFLOWER?
Every sumptuous serving of St‑Germain owes its enigmatic taste to delicate, fragrant elderflowers. In fact, they're so important to us that we use up to 1,000 fresh elderflowers to make each bottle.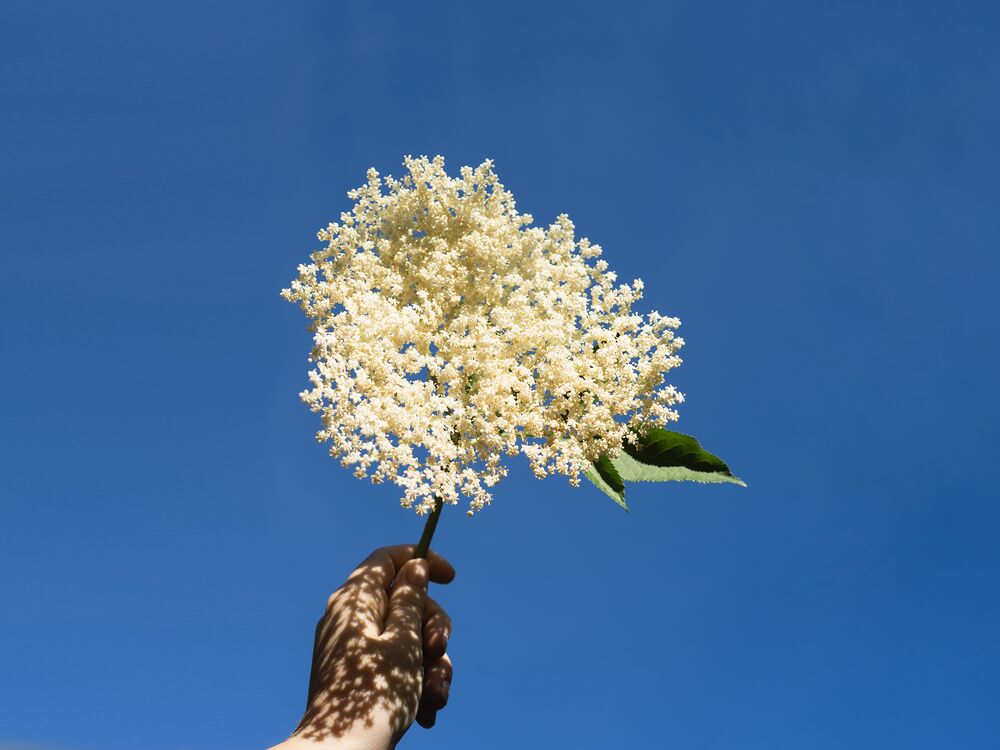 WHAT IS ELDERFLOWER?
Native to Europe, elderflowers are delicate clusters of cream-coloured blossoms found on elderberry trees. Although they've been by our side since we started crafting our unique elderflower liqueur in 2007, the impressive plant has a fascinating history that stretches back thousands of years.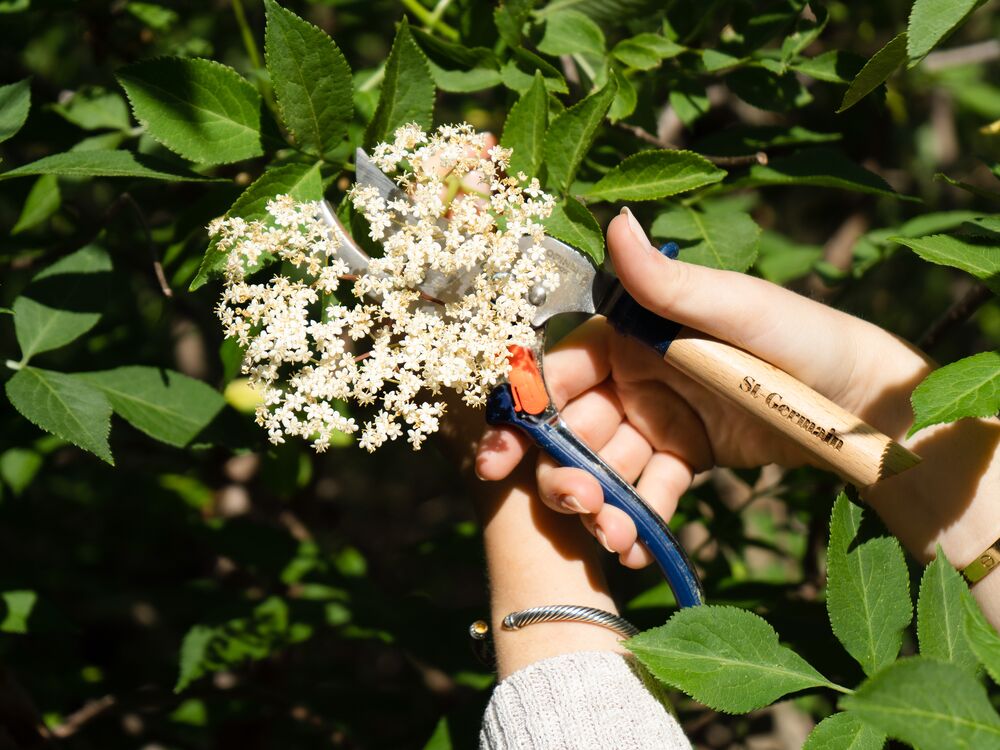 GROWING AND HARVESTING ELDERFLOWER
Elderberry trees bloom in spring, typically in late May. Despite the incredible versatility of the aromatic blossoms, they usually only flower for a couple of weeks, so if you're looking for them, don't delay!
Foraging is often the best way to find the elusive elderflower blossoms. Pay particular attention to hedgerows, streams, ponds, or alongside fences – the flowers bloom at head height and produce a creamy, floral smell.
It's best to harvest in the morning when the weather is cooler and the flowers are at their highest potency. Pick clusters of blossoms at the base, shake to remove insects, and place bundles in your bag or basket. Avoid over-harvesting and remember to ask the landowner's permission.
From August onwards, elderflowers turn into deep red and black elderberries. Although to us, elderflowers are, of course, the crème de la crème, bittersweet elderberries are rich in vitamins A and C and have strong anti-viral properties too.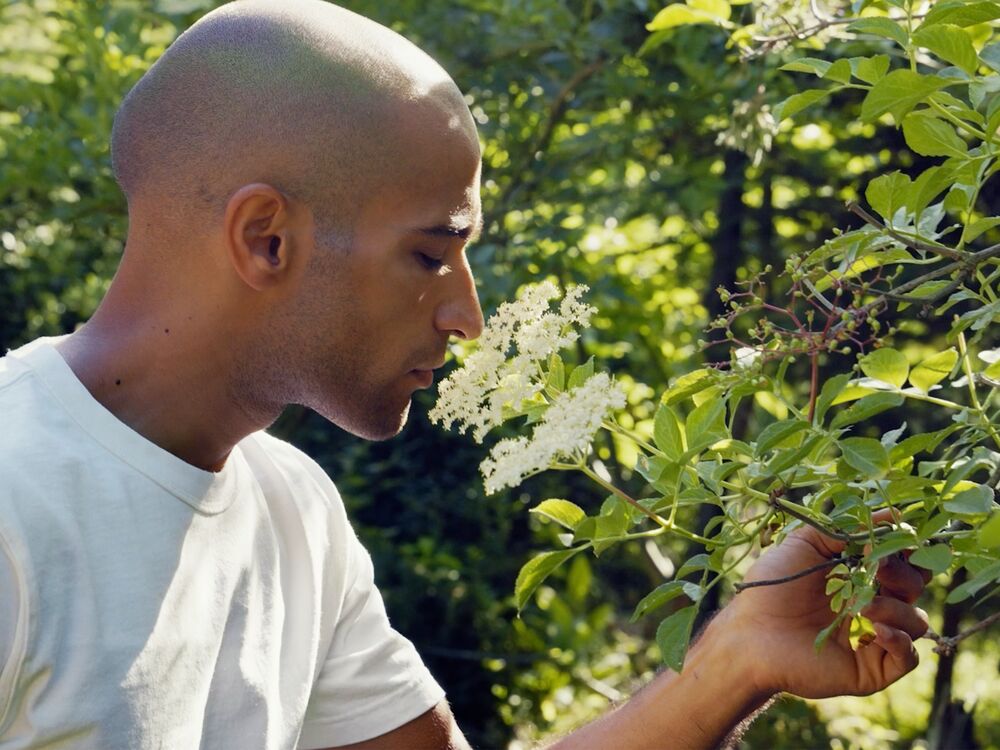 ELDERFLOWER BENEFITS
Oh là là, where to begin? Elderflowers may appear fragile, but never underestimate them! The blooms and berries have been relied upon by communities for thousands of years. During the Roman era, ointments were made from ground elder roots.
In medieval times, people believed witches could turn themselves into elder trees, and the trees were also said to protect against dark witchcraft and evil spirits. Some consider the flowers to have the power to heal grief by opening people's eyes to magic.
In traditional Chinese medicine, rheumatism is treated by elder dissolved in wine. In natural medicine, it's used to treat allergies, coughs, colds, flu, and laryngitis. It's even been used as an insect repellent in the past, with farmers adding a sprig to their hat.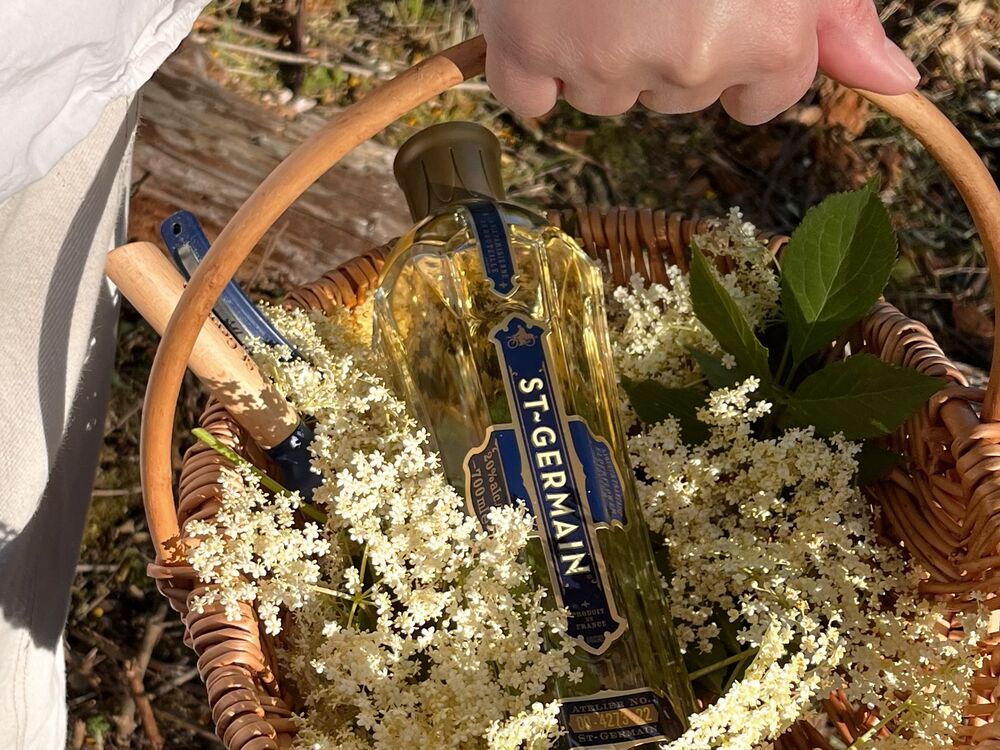 WHAT DOES ELDERFLOWER TASTE LIKE?
Elderflower is nothing short of unique. It has a rose-like aroma with citrus, pear, lychee, tropical, even grassy notes. It's why our elderflower drink makes cocktails such as the St‑Germain Spritz bloom. And is elderflower edible? Oui! You can eat the flowers, berries, and buds. However, the leaves, sticks, and roots are poisonous.
 
WHICH FLAVOURS PAIR WITH ELDERFLOWER?
As well as being the core ingredient in St‑Germain Elderflower Liqueur, these wonderful blooms can flavour other drinks such as elderflower syrup, tea, and cordials. Elderflower is a match made in heaven with many spirits such as gin – so if you adore elderflower cocktails with gin, do try our St‑Germain Gin and Tonic and the Elderflower 75.
Elderflower can be eaten in many different ways too, such as deep fried or used to flavour pancakes, purées, jelly, and ice cream. Not to forget when elderflower made headlines in 2018 when British Prince Harry and Meghan Markle chose to pair it with lemon for their wedding cake! It also works exceptionally well alongside savoury dishes such as lamb, salmon, casseroles, and Gruyère cheese.
It's safe to say that although these flowers may be tiny, they have a rich, impressive history. From their magical healing properties to their ability to effortlessly flavour a huge variety of ingredients, we all owe much to elegant elderflowers!
ST‑GERMAIN STATE OF MIND
SET THE MOOD
What does a French Spritz sound like? Find out with our spritz essentials playlist, the perfect companion for your afternoon apéritif.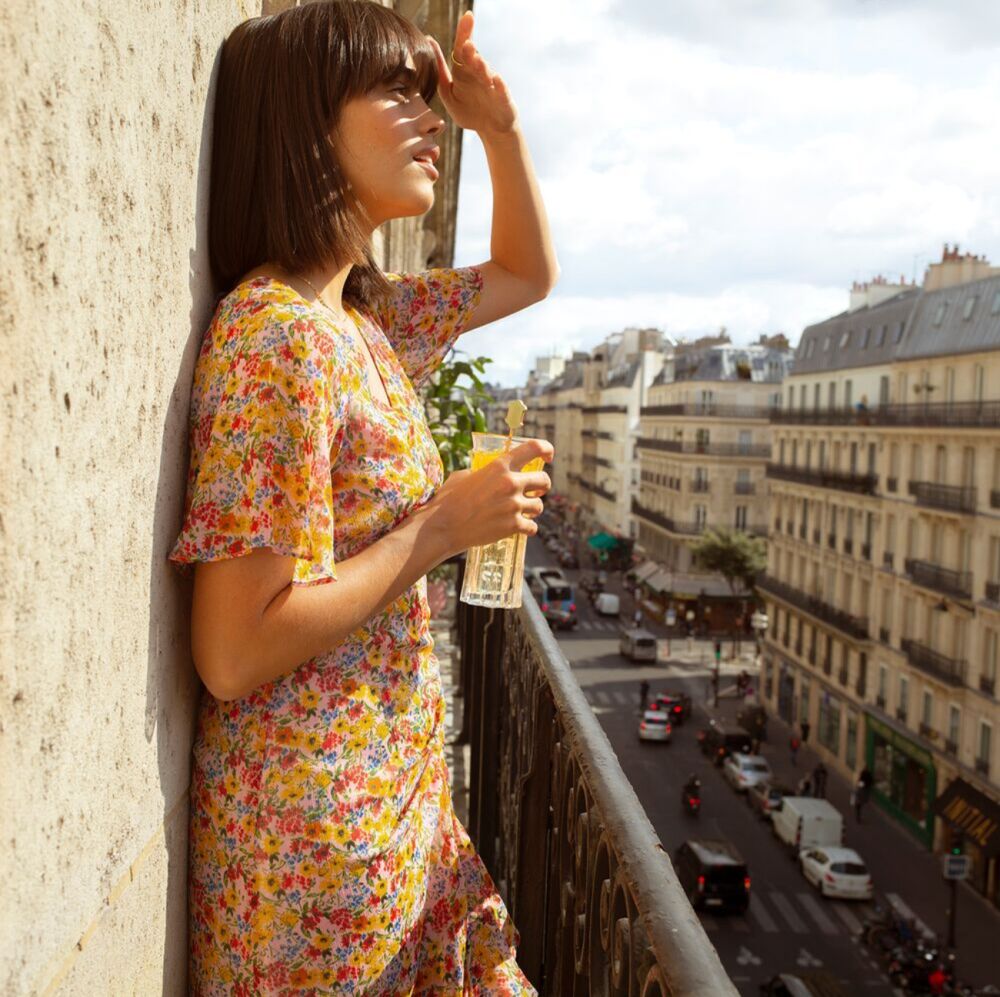 RELATED CONTENT
EXPLORE THE WORLD OF St‑Germain