HOW TO MAKE
St‑Germain Spritz
COCKTAILS
St‑Germain Spritz
Savour the moment with our most iconic cocktail, the St‑Germain Spritz. Light and refreshing tasting, this simple recipe promises to add a dash of decadence to any occasion.
MAKE YOUR OWN
St‑Germain Spritz
iNGREDIENTS
40 ml St‑Germain Elderflower Liqueur
60 ml Martini Brut Prosecco
60 ml sparkling water
Lemon twist
Edible flowers (optional)
dIRECTIONS
Pour St‑Germain over ice into your glass.
Top with Prosecco and sparkling water.
Give the drink a good stir.
Gently twist a lemon peel on top of your drink and add edible flowers (optional).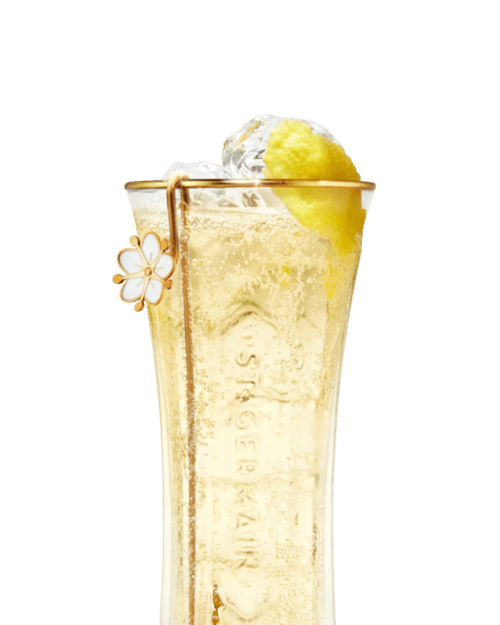 COCKTAILS
Feast your eyes on our most iconic cocktail, the St‑Germain Spritz. Light and refreshing tasting, this simple yet irresistible recipe will prove a firm favourite forever more.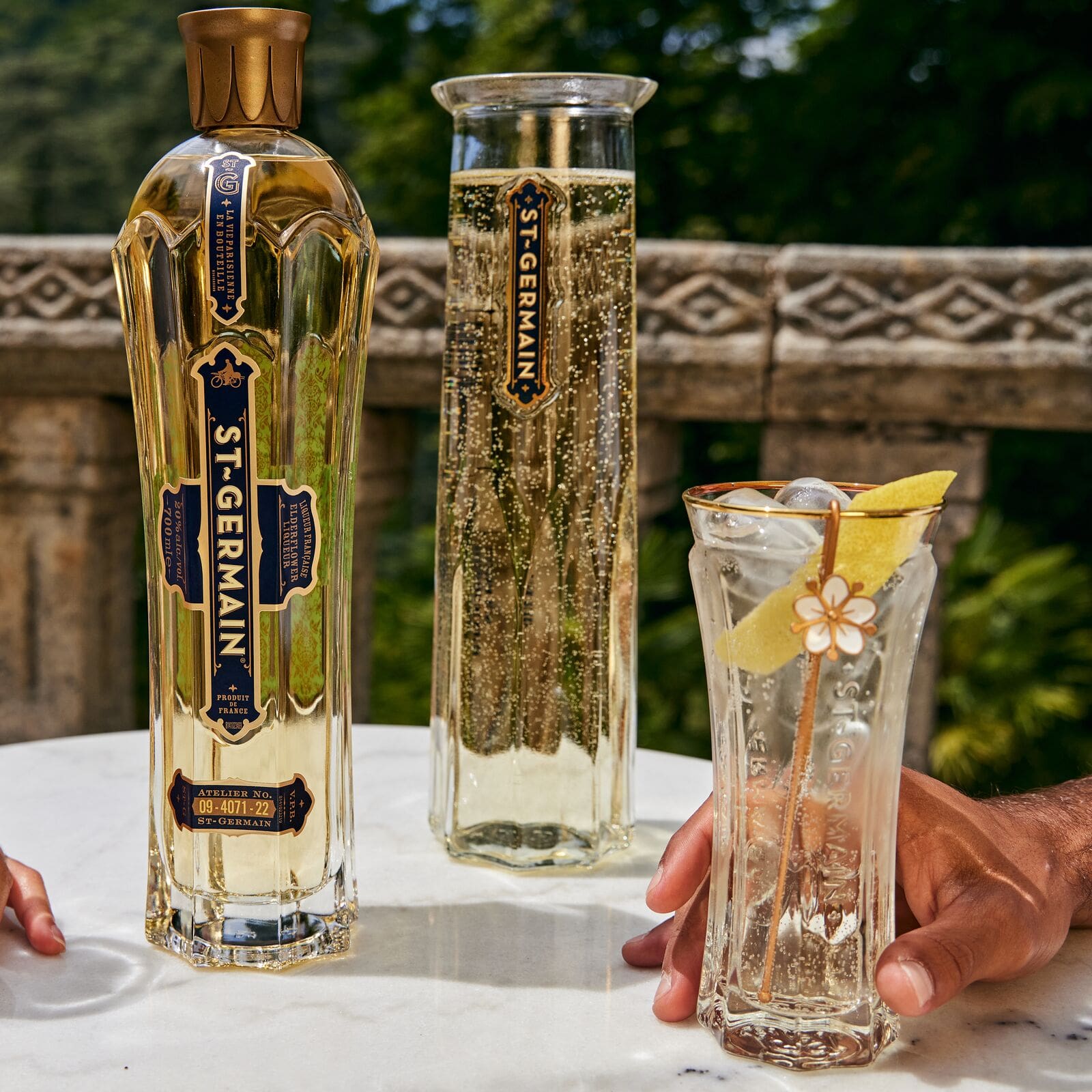 WHAT IS A ST‑GERMAIN SPRITZ?
A MODERN-DAY ICON
For 15 years, our St‑Germain Spritz has been by your side to elevate any occasion. With an incredibly distinctive taste, the versatility of this beautiful drink is unrivalled. So, what is a spritz, we hear you ask? It's classically an Italian aperitivo comprising bitter liqueur, Prosecco or wine, and a splash of soda. However, spritzes have undergone a revolution and now represent a family of delicious long drinks. The delicate St‑Germain Elderflower Liqueur sets this spritz cocktail recipe apart.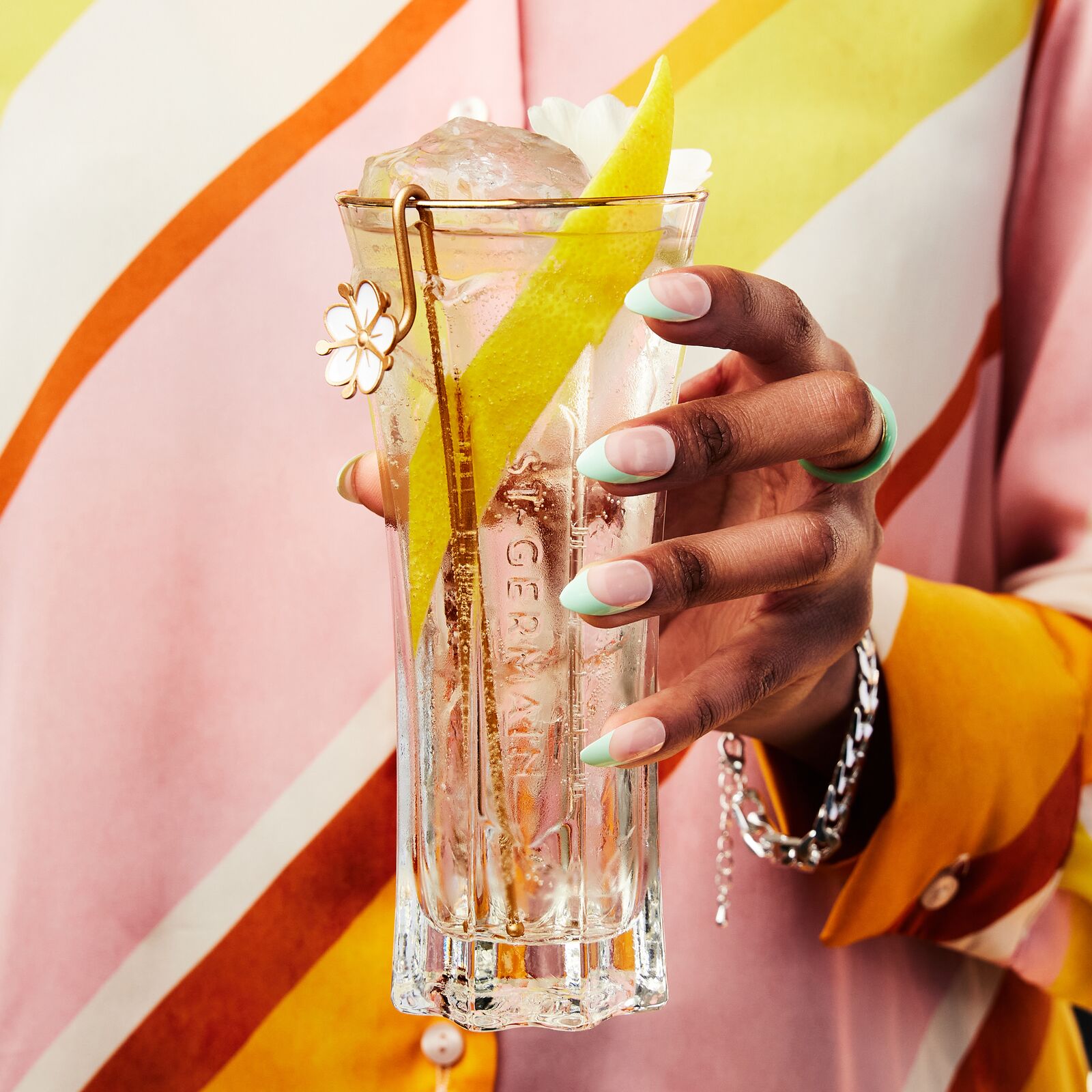 When to drink a St‑Germain Spritz
FOR SAVOURING WITH FRIENDS
One of the most special things about the St‑Germain Spritz is its ability to combine brilliant simplicity with timeless elegance. Set aside just a couple of minutes to assemble these stunning elderflower cocktails and be prepared to impress your guests! Whether you're meeting friends for a laid-back aperitif as the sun goes down or celebrating good news at the height of the summer, this charming beverage is a true crowd-pleaser.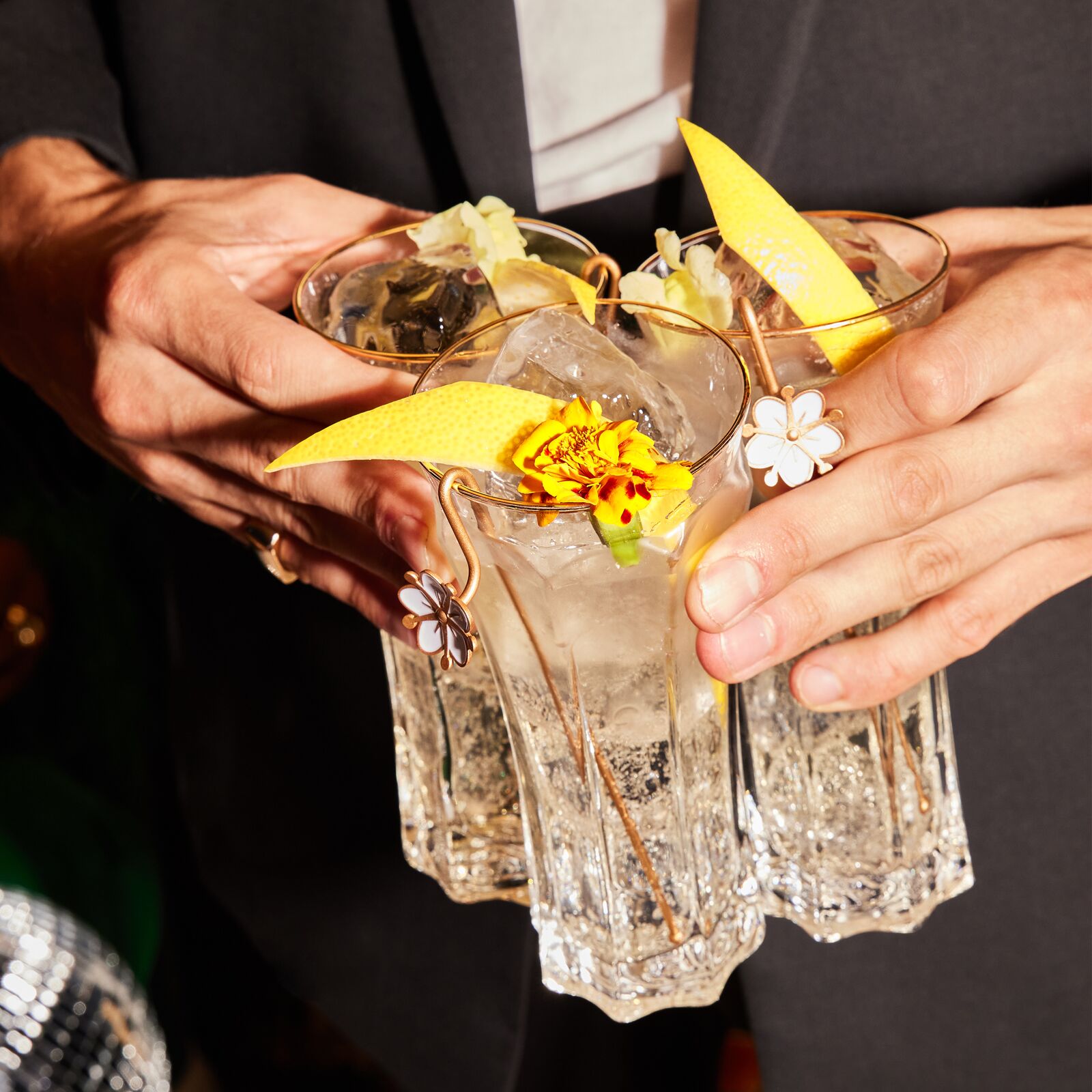 How to make St‑Germain Spritz
SPECIAL SPRITZ TIPS
When it comes to our spritz cocktail recipe, don't be afraid to break the rules. Experiment with garnishes and select which Prosecco you'd like to accompany St‑Germain Liqueur. Be prepared to discover beautiful flavour combinations! Whatever you decide, St‑Germain Elderflower Liqueur will make your cocktail bloom. Whereas other spritzes opt for just a dash of soda, this irresistible spritz recipe calls for equal parts sparkling water and Prosecco to ensure your drink is perfectly balanced and refreshing tasting.
COMMON QUESTIONS
WHY IS IT CALLED A SPRITZ?
The word spritz comes from the German 'spritzen', which means 'to splash'. Our unique St‑Germain Spritz combines St‑Germain Elderflower Liqueur with Prosecco and sparkling water.
Legend has it that spritzes first started in the 1800s in the Veneto region of northern Italy. Soldiers found Italian wines too strong, so they would add water to dilute their drinks. The St‑Germain Elderflower Spritz is a fabulously modern French twist on the European classic.
WHICH GLASS FOR A SPRITZ?
Selecting the right glassware will make all the difference – opt for a large wine glass with plenty of room for ice, or you can further elevate your cocktail with an effortlessly chic St‑Germain Spritz highball glass.
IS THE ST‑GERMAIN SPRITZ GOOD FOR GROUPS?
Oui! The simplicity of this spritz recipe will never let you down. Simply adapt the measures based on your number of guests, and voilà!
How to Make
St‑Germain Spritz Recipe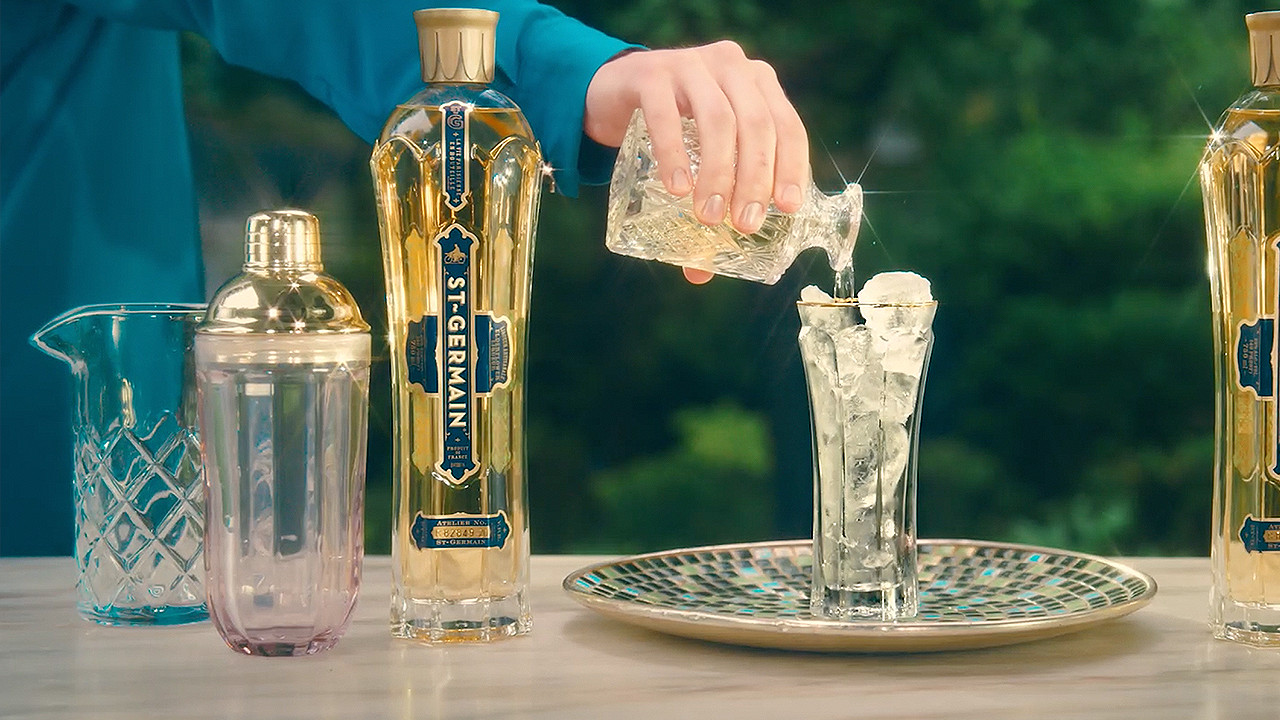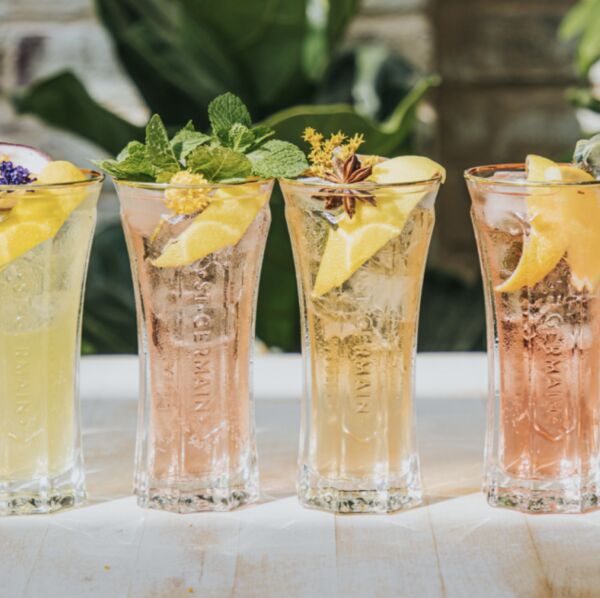 MAKE IT YOUR OWN
A SPRITZ FOR EVERY SEASON
Mix and match ingredients, create your own signature St‑Germain Spritz to add style to any season.
ST‑GERMAIN STATE OF MIND
SET THE MOOD
What does a French Spritz sound like? Find out with our spritz essentials playlist, the perfect companion for your afternoon apéritif.