YOU ARE READING
FIND INSPIRATION IN JUNE AMBROSE'S TIPS FOR THE PERFECT SUMMER SOIRÉE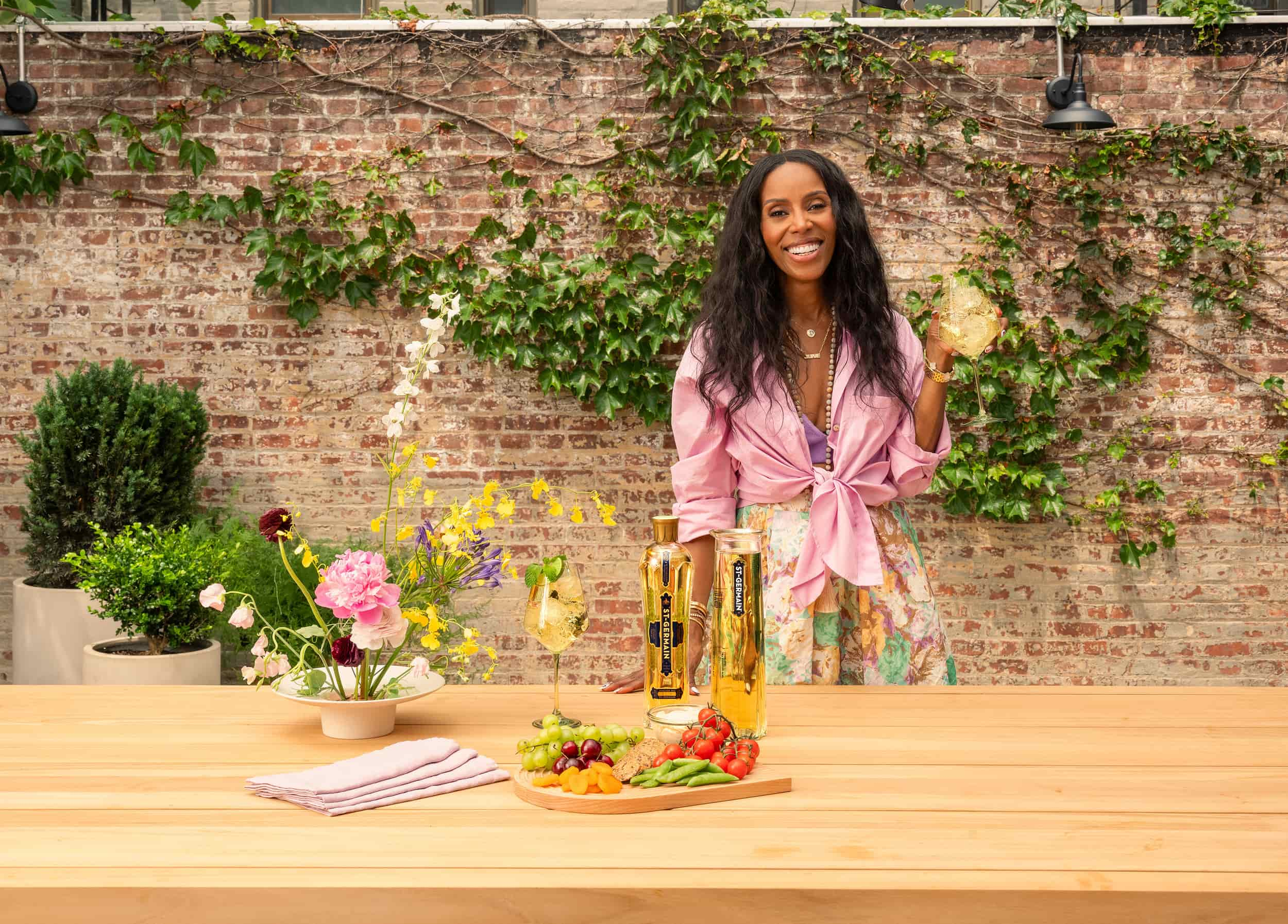 WELCOME TO THE AVANT GARDEN
FIND INSPIRATION IN JUNE AMBROSE'S TIPS FOR THE PERFECT SUMMER SOIRÉE
Curate a great food + cocktail menu:
When I host an event, I like to create a cocktail and food menu that I know my guests will love and that matches the energy of the event, and that's why St‑Germain is perfect. You can add it to almost any cocktail to elevate the taste and experience that everyone will love.
I love to serve up a Hugo Spritz cocktail with St‑Germain, which really seems to be the drink of the summer, since it's so easy to make and has a refreshingly light and naturally sweet taste.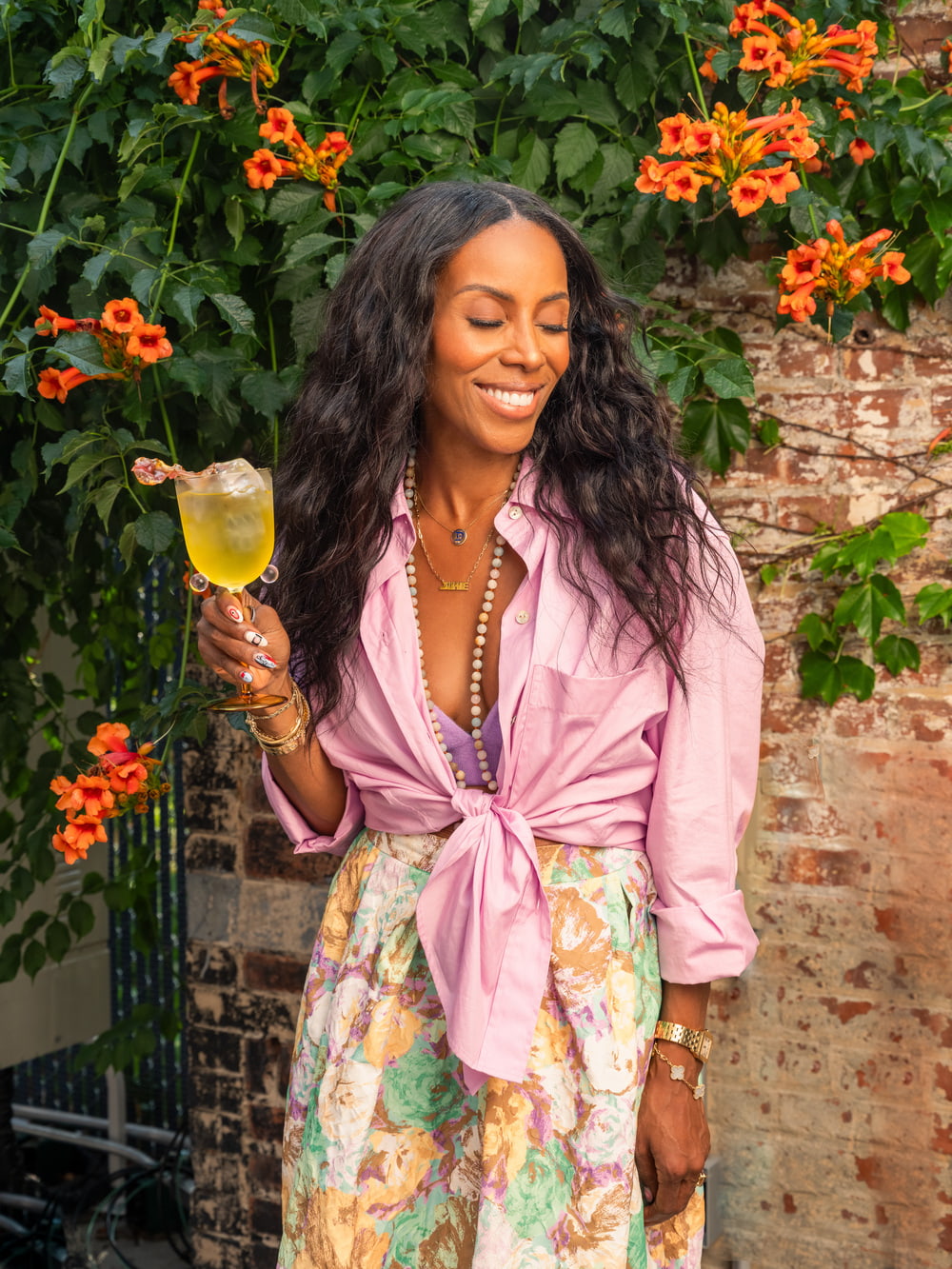 Create your playlist in advance:
Eliminate the hassle of trying to DJ during your event and create a playlist for the event ahead of time! When curating the music, make sure to consider the flow of the event and put certain songs in certain positions to keep the energy moving.
I personally love listening to movie scores! They really create an exciting and dramatic ambiance that can appeal to everyone regardless of genre. My all time favorite soundtracks are from Star Wars, E.T. Great Gatsby, and of course, The Devil Wears Prada.
Listen to more to the official St‑Germain Spritz playlist!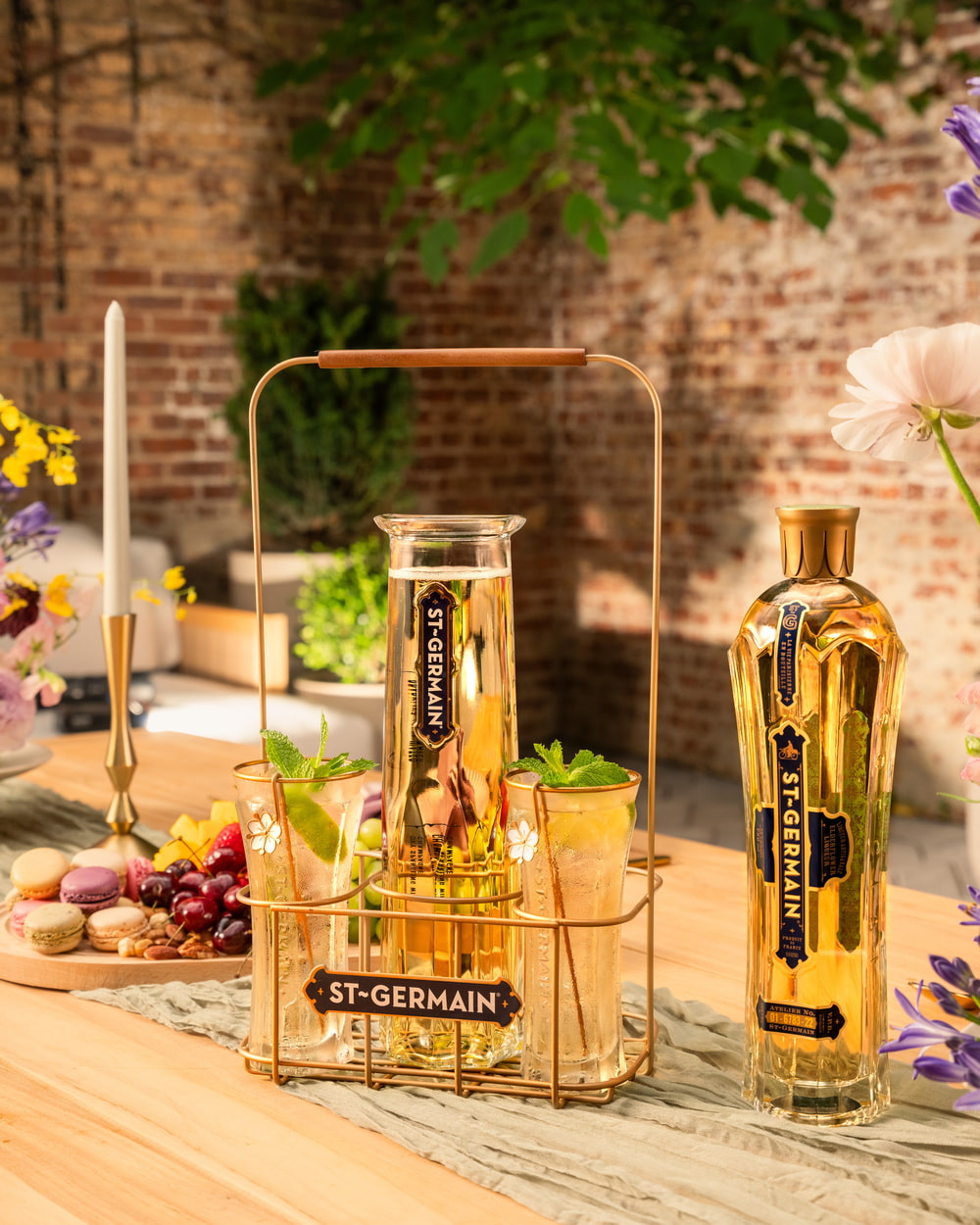 Don't overcomplicate things:
Your guests will be happy that you're creating the opportunity to spend time together, and will appreciate all the work that you put into the event. To help alleviate some of the anxiety that comes with setting up an event, make some of your dishes ahead of time and pre-batch your cocktail so that all you have to do day-of is set it up!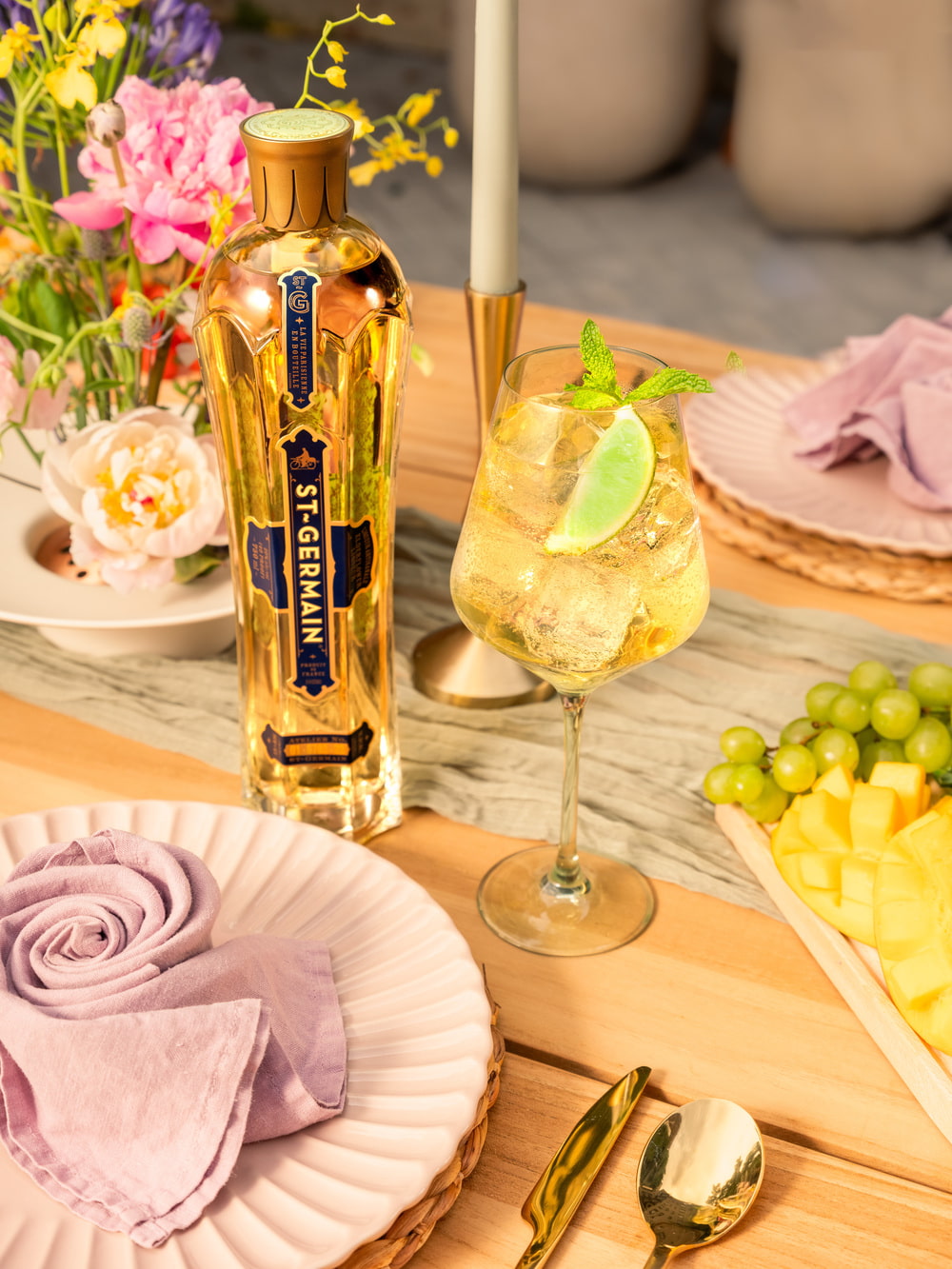 Add personal touches:
When planning, you want to add touches of eclectic style to make it yours. It's so important when planning a party to really curate the experience for your guests to make it memorable for them and for you. Adding small yet personal touches like a good playlist or handwritten menus will make the party one that everyone will remember.
Your party should have a lot of color, either showing up through the tablescape or in your outfit! Incorporating color into the party is a great way to let your personality shine through, and it's why I selected quite a few items in the Avant Garden kit, because the vibrant shades reflect my own personal style and my love for all things bold. The mint green glasses from Estelle Colored Glass and lavender napkins from Madame de la Maison are the perfect additions to your garden party setup to add a touch of fun!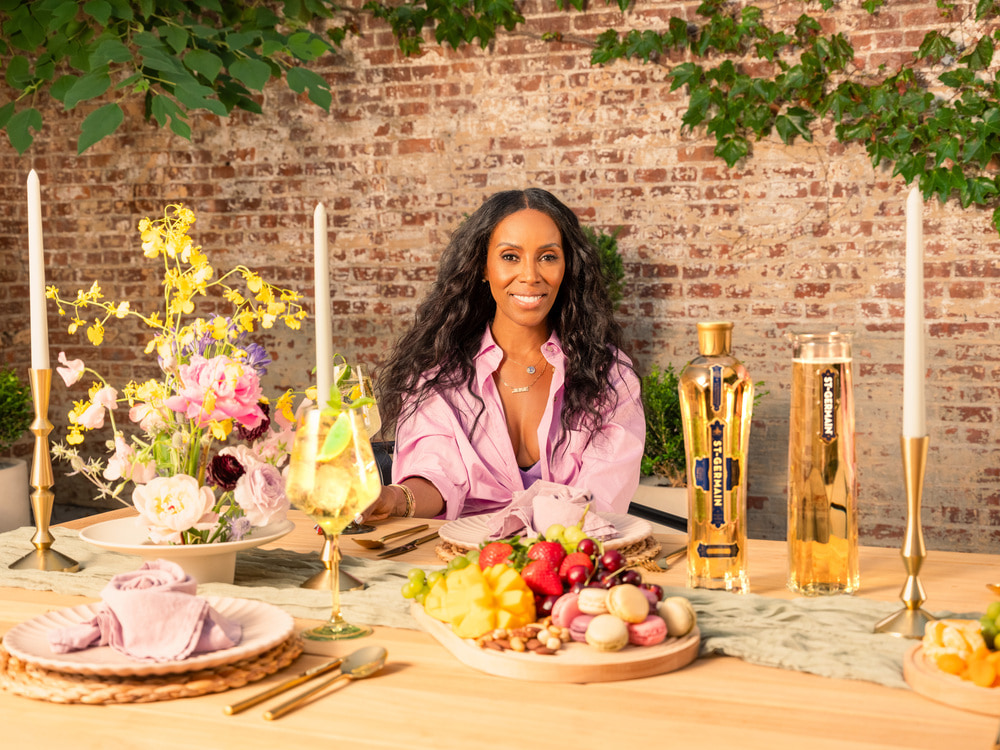 Curate your guest list:
I love to have a really diverse and eclectic crowd at every event I throw; getting together people from all different walks of life encourages great conversation and connection amongst people that you might not think have anything in common.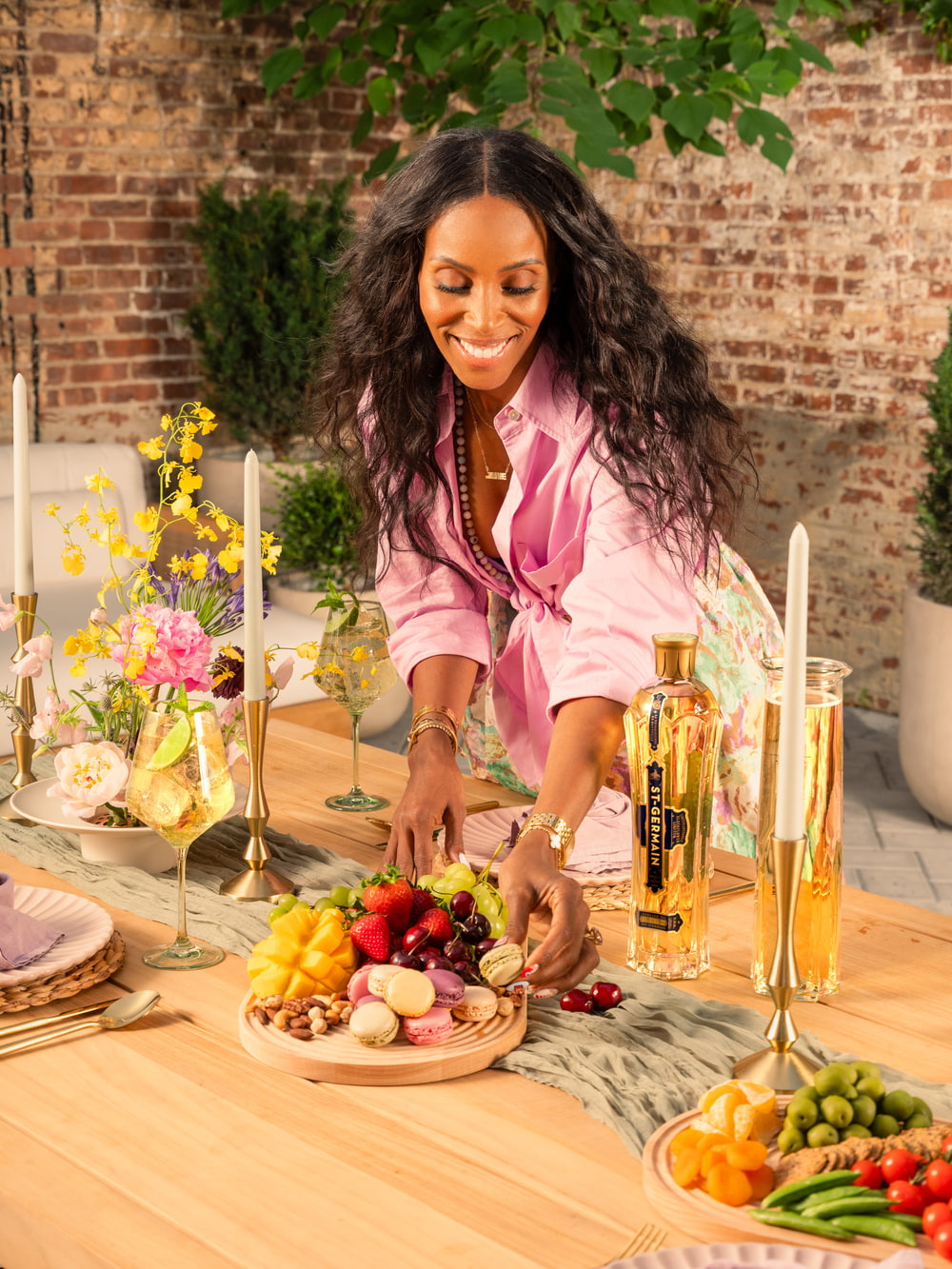 Wear what you want to your events:
You should always wear something that makes you feel comfortable but that is also appropriate for the event. Your vibe will dictate the tone of the event, so I recommend dressing brightly to show your guests you're ready to have fun! I'm a huge fan of mixing stripes and metallics, and I feel like it brings a really dynamic energy to the look and the party.
 
Make the Drink of the Summer: The Hugo Spritz Group Serve (6)
9 Oz of St‑Germain
12 Oz Martini Prosecco
12 Oz Soda Water
48-60 Mint leaves
Lime wedge for garnish
Mint Sprig For garnish
Add ice into a wine glass, pour in St‑Germain and add approximately 48 mint leaves, top with sparkling wine and soda water, stir the drink to combine all the ingredients, garnish with a lime wedge and mint sprig.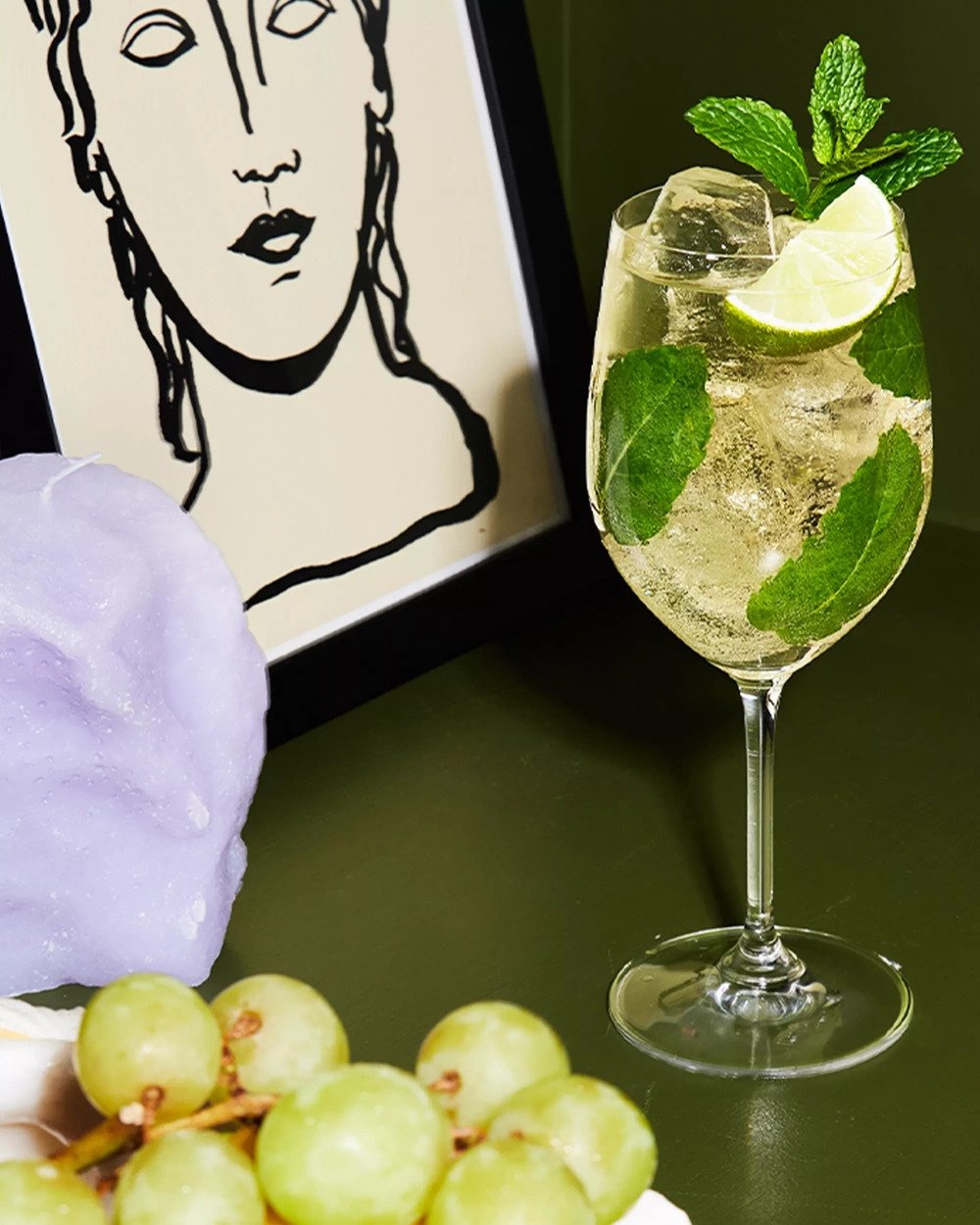 RELATED CONTENT
EXPLORE THE WORLD OF St‑Germain