YOU ARE READING
TIKTOK'S DRINK OF THE SUMMER: THE ST‑GERMAIN HUGO SPRITZ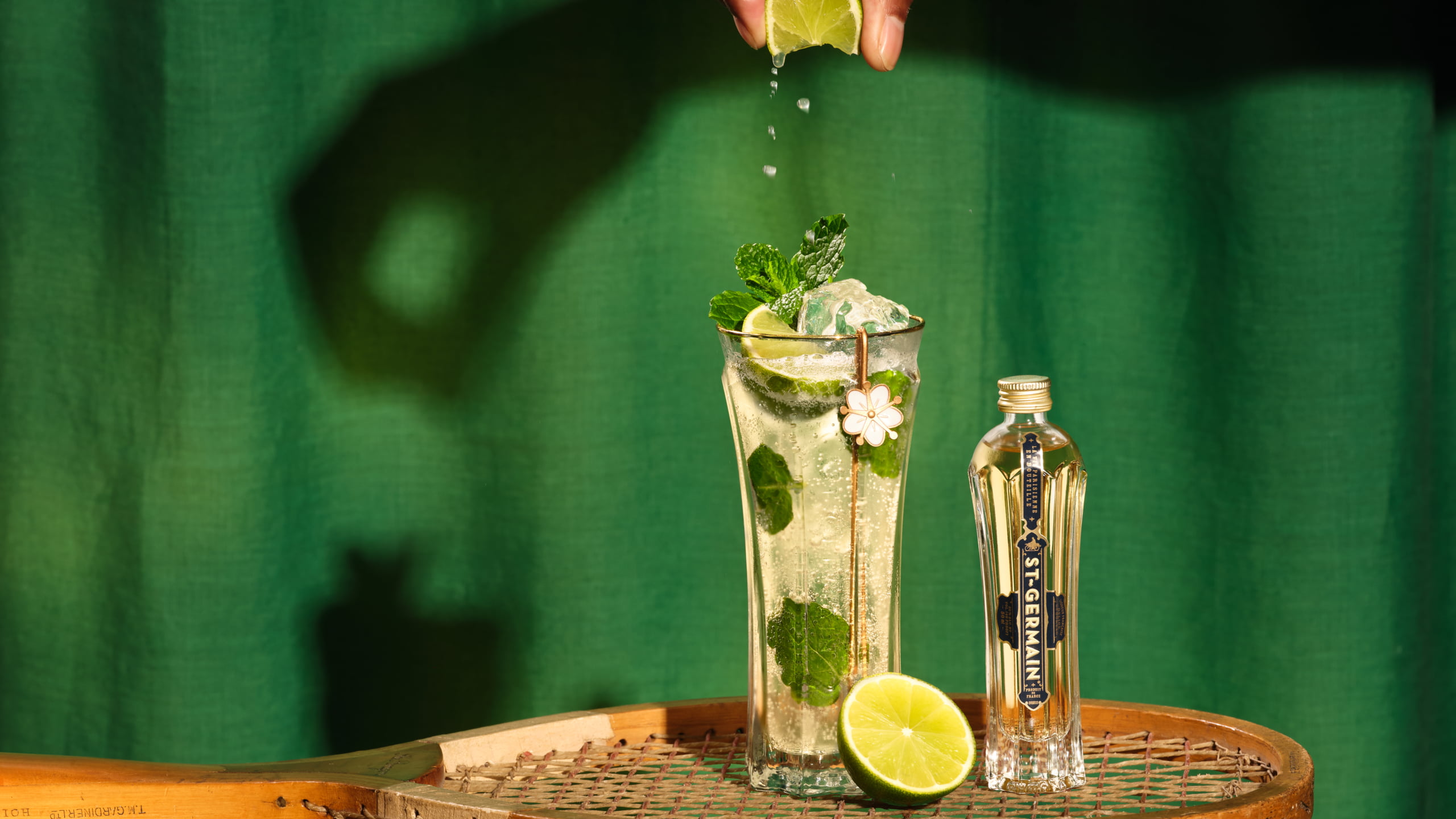 HUGO SPRITZ DRINK OF SUMMER
TIKTOK'S DRINK OF THE SUMMER: THE ST‑GERMAIN HUGO SPRITZ
Move over Espresso Martinis, Dirty Shirleys, and even Aperol Spritzes—there's a (not so) new drink in town. St‑Germain's very own Hugo Spritz has been crowned with the long overdue title, "the drink of the summer." Our source? Scroll through Tiktok and you'll find the refreshing elderflower cocktail has taken over your feed.
 
WHAT'S A SPRITZ?
The term "spritz" traces its origins back to the birthplace of Prosecco—Veneto, Italy. Dating back to the 1800s, it's believed that the locals crafted the cocktail by diluting Italian wines with a "spritz" (a German term for "splash") of soda water, creating a lighter and more palatable beverage. In time, the wine became prosecco, and Italians began adding liqueurs like Amaro, Campari, Limoncello, and Aperol to enhance the flavor of the spritz.
Soon enough, Roland Gruber—a bartender in Northern Italy—crafted the "Hugo Spritz" and it quickly spread like wildfire to neighboring countries.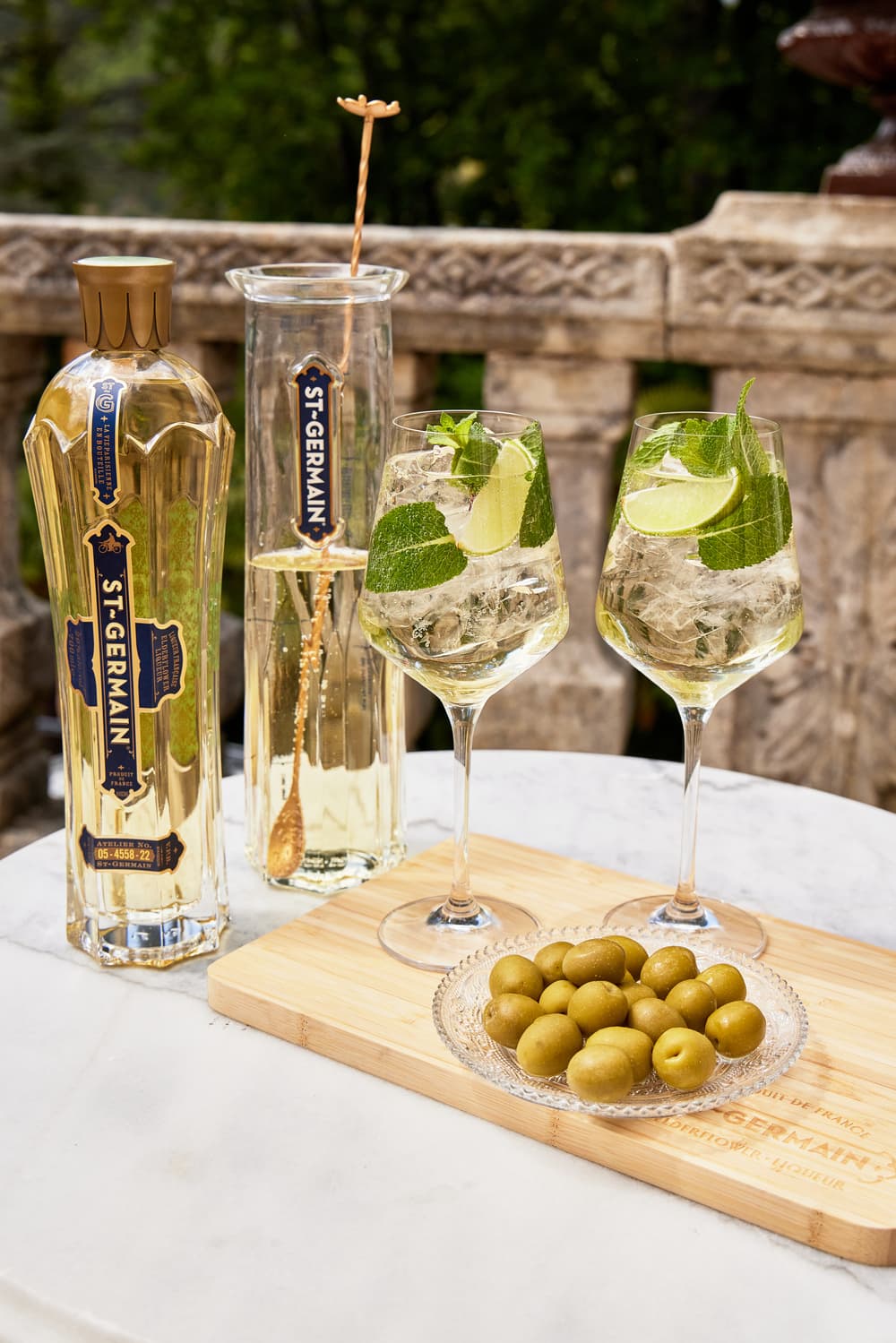 SO, WHAT'S HUGO?
The Hugo Spritz gets its name from the main ingredient, "Hugo," a type of elderflower syrup. Crafted from hand-picked elderflower blossoms and boasting a 20% ABV, St‑Germain's elderflower liqueur serves as the ideal natural sweetener to complement the sparkling character of a bubbly beverage. Add mint and lime and you've got yourself a refreshing cocktail with a bright and zesty aroma.
 
While it originated as an aperitif (an alcoholic beverage taken before a meal to stimulate the appetite), the Hugo Spritz has evolved into a perfect summer evening drink with its light and refreshing nature.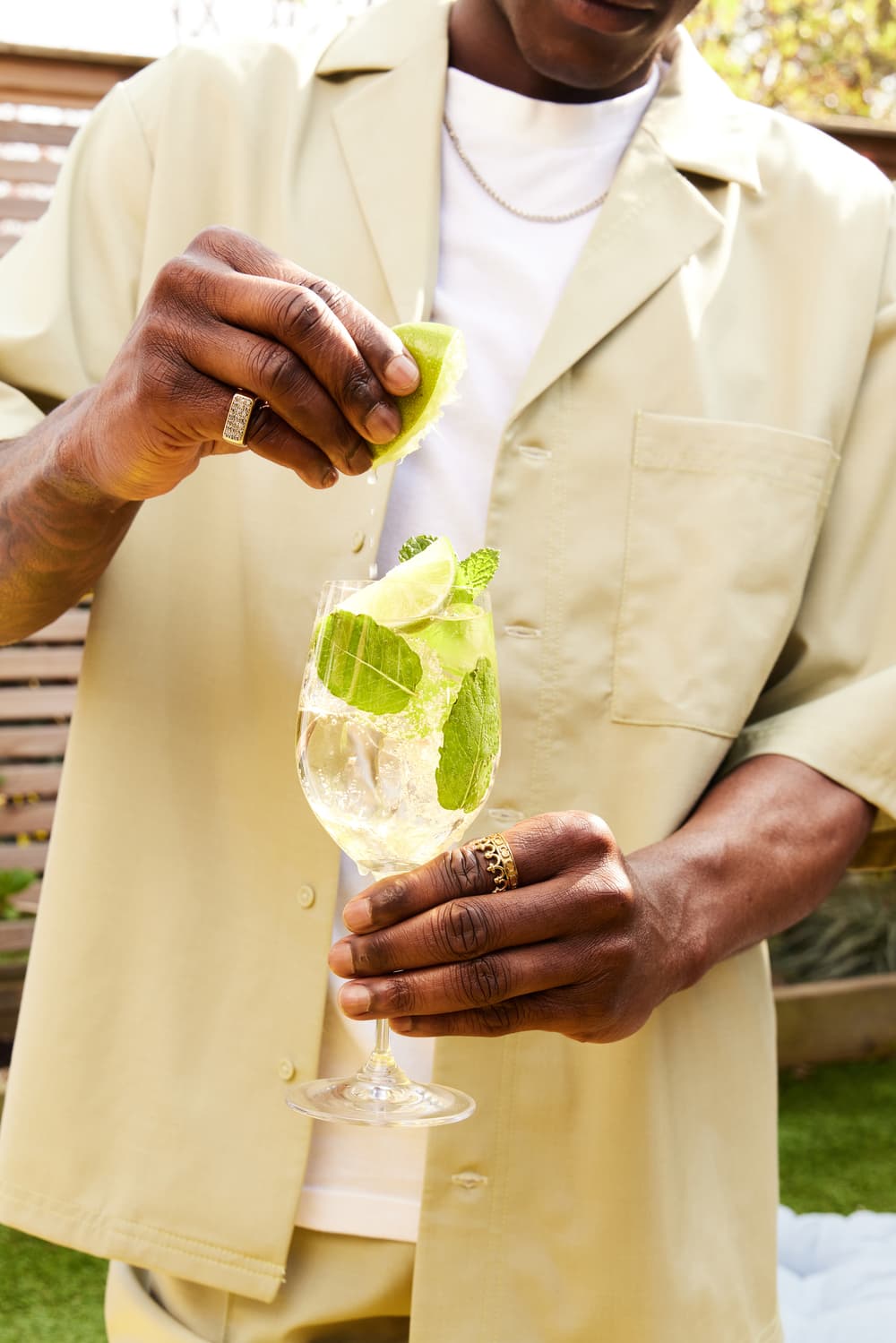 NOW TRENDING
It's no surprise to us to see the nation head-over-heels for Hugo. Spritz cocktails have long been a warm-weather favorite, due to their fresh taste and lower ABV. The Hugo Spritz is no exception. Touted as less bitter than other spritzes, the naturally sweet flavor that ignites your tastebuds comes from St‑Germain's elderflower liqueur.
 
While the Hugo Spritz has been cherished across Italy, the cocktail is just starting to gain momentum in the U.S.—perchance spurred in part by the recent surge in tourism to Italy—thanks to the widespread acclaim of shows like, "The White Lotus." As more travelers flock to Italy, the spritz, deeply rooted in Veneto's history, presents itself as a delightful option to savor while embracing the allure of Italian culture and hospitality.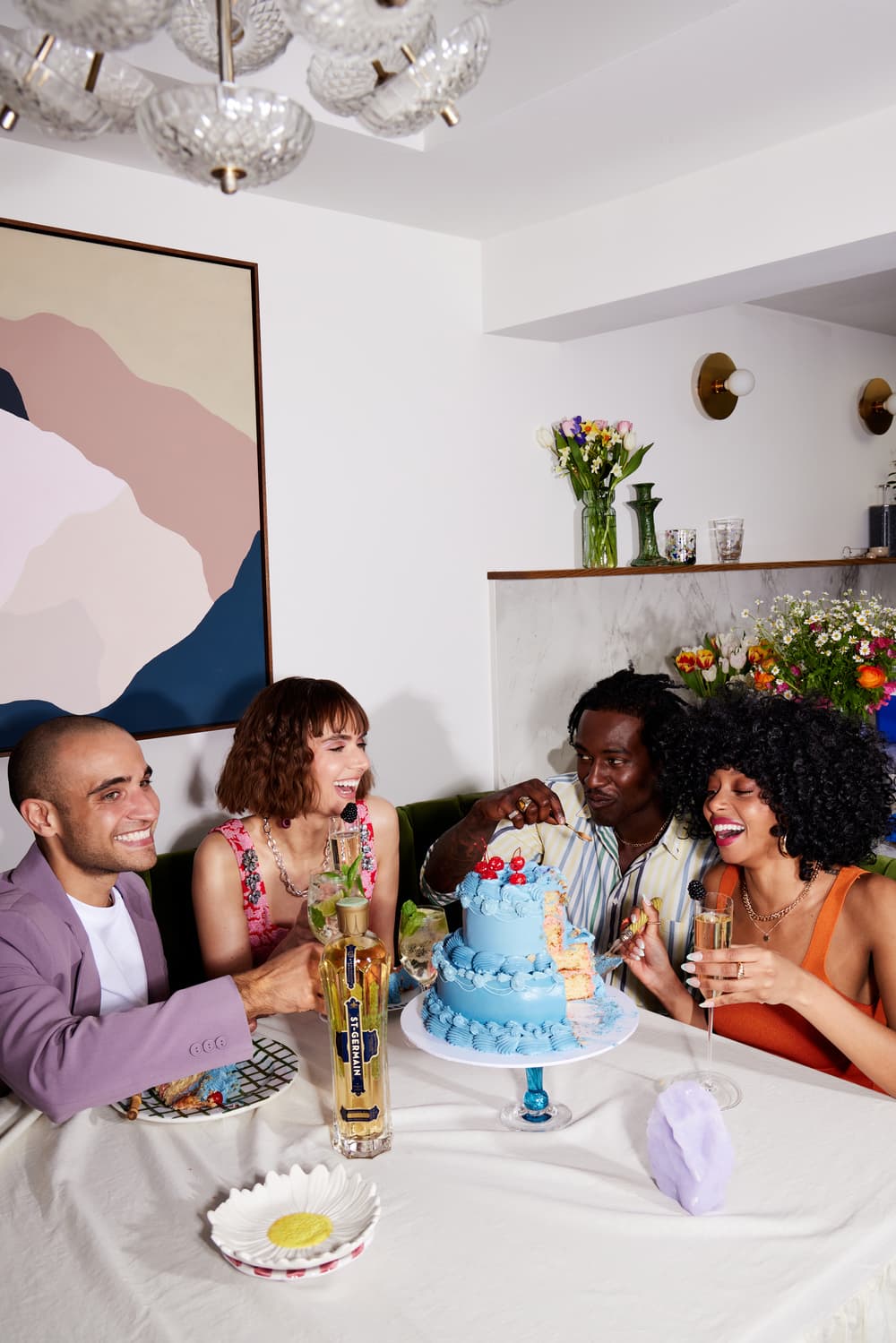 MAKE YOUR OWN
Crafting the Hugo Spritz in the comfort of your home is an effortless endeavor. Stirup the delicious cocktail to serve your guests at your next summer soirée.
INGREDIENTS
1 1/2 oz St‑Germain
2 oz Martini Prosecco
2 oz Soda Water
8-10 Mint Leaves
Lime Wedge For Garnish
Mint Sprig For Garnish
DIRECTIONS
Add ice into a wine glass.
Pour in St‑Germain and add approximately eight mint leaves.
Top with sparkling wine and soda water.
Stir the drink to combine all of the ingredients.
Garnish with a mint sprig and lime wedge.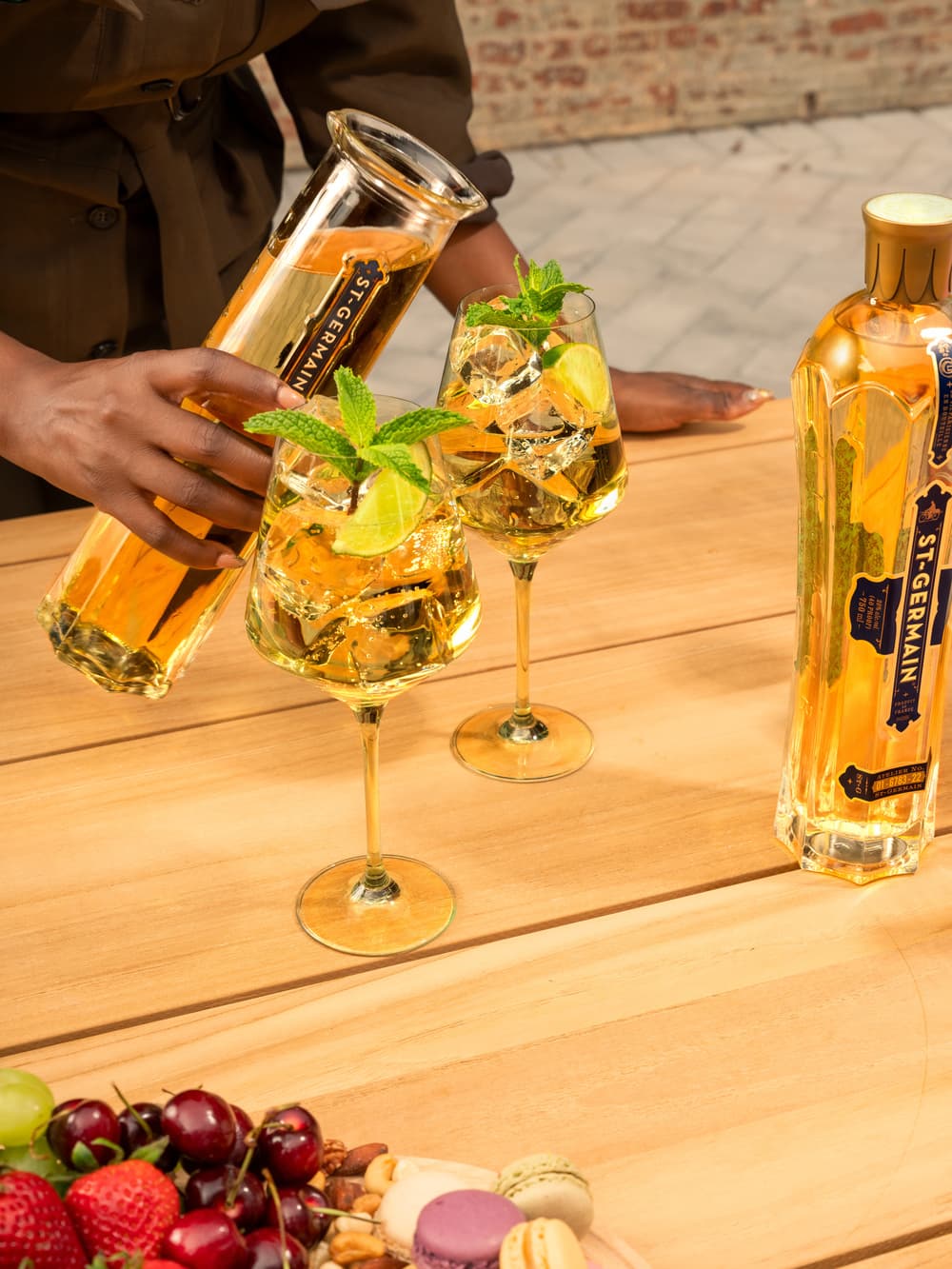 Try our other spritzes!
So many ways to enjoy
From the St‑Germain Hugo Spritz to the St‑Germain Royale, we have a spritz for everyone.
RELATED CONTENT
EXPLORE THE WORLD OF St‑Germain